As Ontario endures another week of lockdown, community spirit is on the verge of becoming a victim of COVID-19. Postcards From The Porch is my initiative to beat back the blues and keep spirits high.
For the next 2 Saturdays, April 17 and 24, I commit to driving around this community taking photos of families, friends, and neighbours on their front porches and doorsteps from the safety and socially-distanced street or lawn. This is work that can't be done remotely, so I'm not breaking any orders, and you won't leave your property. We're covered.
I'll put one photo of you and yours into the special Postcards From The Porch frame I made, shown below, and you can share it on your social media, send electronic 'hello' postcards to loved ones you can't visit, or just check in with friends you haven't seen in months. You choose. They are free. Yours to keep, and do with as you wish. I am doing this for free. No charge. Zip.
Every Postcards From The Porch participant will be part of a community memory of something good. As people share their Postcards, I hope some will see absent friends and family, and know they are not alone. I hope people reconnect, and remember that though we can't be together, we are together.
Postcards From The Porch will show that our spirit is unbroken, that we have strength through adversity, and that people are still there even when you don't see them. I want to show the world that COVID won't beat us and that we will be there for each other.
Please help me do that, and wave to the world through a frame of your own. But wait, there's more.
Charity and Community
In addition to these free digital photos I will also provide 4×6 prints to those that want them. You can print the digital version yourself, of course, but to encourage you to buy a print instead… digital versions will carry my watermark. Prints will not.
Prints are good for years. They can be put in photo albums or pinned to fridge doors as one of the few happy reminders of April 2021. Mail them to family. Tape them to your mailbox. Share. Enjoy.
Prints will cost a nice, round, $5 each. As mentioned, I am donating my time and equipment for free. That low price will help cover the gas mileage of two trips to your place (Prints will be placed in your physical mailbox), and print costs. To keep travel costs down this will only be in and around Port Colborne (10km). If successful, I hope to take PFTP into other communities in the peninsula. Watch this space.
Profits from Postcard sales will go to charity. Not interested in making money on this. If nobody buys Postcards, I'm out two weekends and a tank or two of gas. I'm fine with that. The photos are still free. My time and mileage are mine to give and I'm fortunate enough to be able to afford it. Many can't. Many people need help right now.
Profits will be split between Port Cares, and No One Goes Hungry, both fine organizations I've worked with before and seen first-hand the aid they bring to communities.
Get In touch
Postcards From The Porch is not much, but it's something I can do to help. Whether any Postcards are sold or not, the photos will remain free. My gift to you and yours and the community. Those that buy printed Postcards should know that as well as a memory for your album or fridge, your contribution will go to help someone in need: Thank you in advance.
To make this work, what I need from you, my beloved community, are bookings. I need you.
Those wanting to participate please get in touch using the Contact page or PM me on your choice of social to get the ball rolling and make arrangements for your Postcard. I'll take care of the rest.
What I will need:
Your name
An email address (so I can send you your digital Postcard)
Your address (so I can be there to take the photograph!)
A preferred time to arrive (I'll try to get as close to this time as possible)
A phone number (so I can call if something comes up or I need to reschedule)
The more bookings, the better this will go. And the more prints I sell the more money goes to charity. So… help me flip the finger to COVID, and give the rest of Niagara an example to follow.
Again. Send an email, phone, PM me on socials. Whatever works for you. And I'll send you a Postcard.
Onward. Let's get this done.
Peace.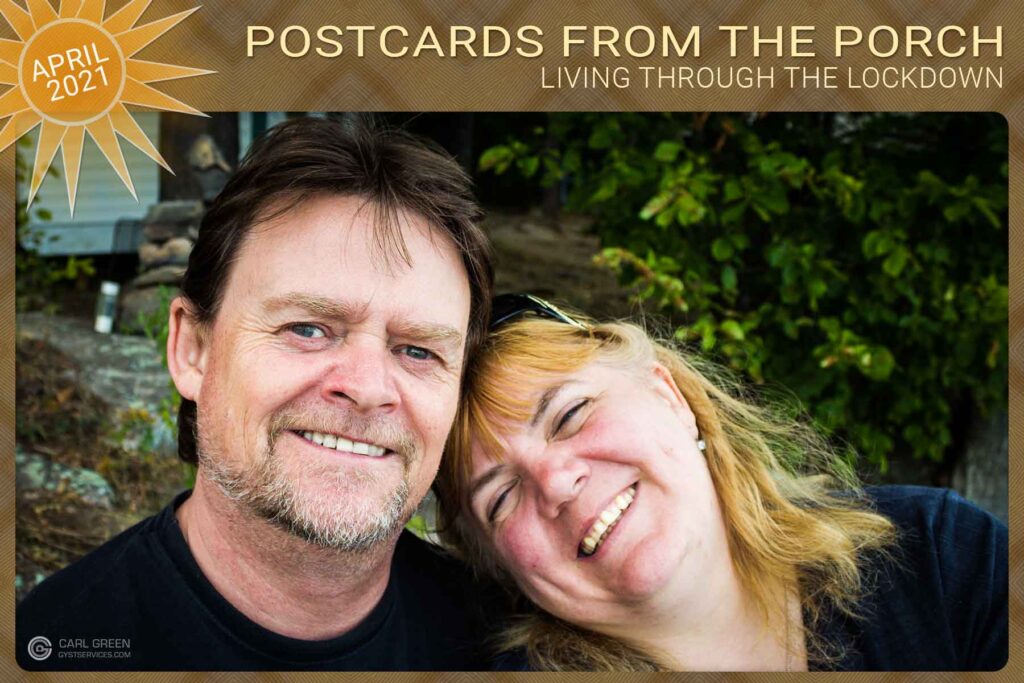 share this with friends: