Computers are complicated things. They often break, need upgrading, or just don't work the way they should. Sometimes you can't get on the Internet. Sometimes you are looking at a blank screen. Sometimes there is smoke coming out of it. After the initial panic, what do you do next?
You call GYST, and here's why.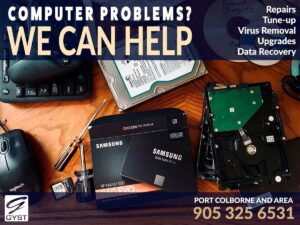 Nikki is a computer repair and upgrade specialist with years of experience. Well known in the local community for her work there are few things she has not seen, and been able to fix. Ask anybody she's done work for.
Nikki can usually rebuild the computer. If it's beyond repair, she's a wizard at recovering data that would otherwise be lost – photos, documents, music, video. Nikki's capable hands offer your best chance of seeing the contents of that dead hard drive again.
Anyone that has had to replace a computer knows the pain of trying to recreate settings and reinstalling programs. Nikki has a flair for doing that too, saving you all the hair pulling and time consuming bother of doing it.
Carl is a business system and software specialist. With years of commercial I.T. consultancy and support under his belt, he can source and build solutions to any computerized business need.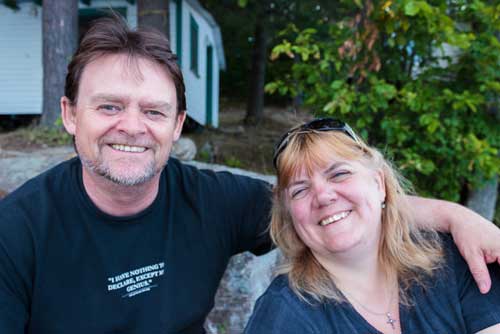 Together, we are GYST: Get Your Stuff Together. That is exactly what we do. Hardware, software, networking, marketing, advertising. In your office, or in your home.
Based in Port Colborne, we cover the whole Niagara region including Welland, Wainfleet, Fort Erie, St. Catharines, Thorold, Pelham, Fonthill, and Niagara. Here's the kicker. We stand by our work.

For hardware repairs that means we take a look and if it can't be fixed, no fee. We'll discuss options and let you decide. For network and office solutions we will consult and give you a fair estimate. Again, you decide. All we ask is that you cover any travel costs.
So when if comes to computers, we have you covered. Just get in touch, and we'll take care of the rest.
share this with friends: