The Image Of The Week today was taken at the end of a road allowance on the North shore of Lake Erie. The lamppost is real. It reminded me of the one featured in the Chronicles of Narnia, which marked the entrance to that magical kingdom inside the wardrobe.
As the road leads to Lake Erie… Narnia here is not quite the magical place we know from the books. Hence the title, the Flooding Of Narnia. The original had an orange mesh safety fence which I removed, and the water looked rather a murky grey-green so I changed that too. I added some extra pools of light and colour grading to suit my tastes. Toned the day to dusk and turned the lights on, because as we know from the books of Narnia, that light is always on.
This image brings thoughts of climate change and evolution. I like it, but somehow it makes me uneasy. But then, so does Narnia, with it's talking animals and huge story arc of religious and political allegory. The seven book series also has world-ending apocalyptic scenes scattered liberally around them. So that fits.
Prints available. Subscribe below to get more. Share to your socials. You know the drill. Thanks.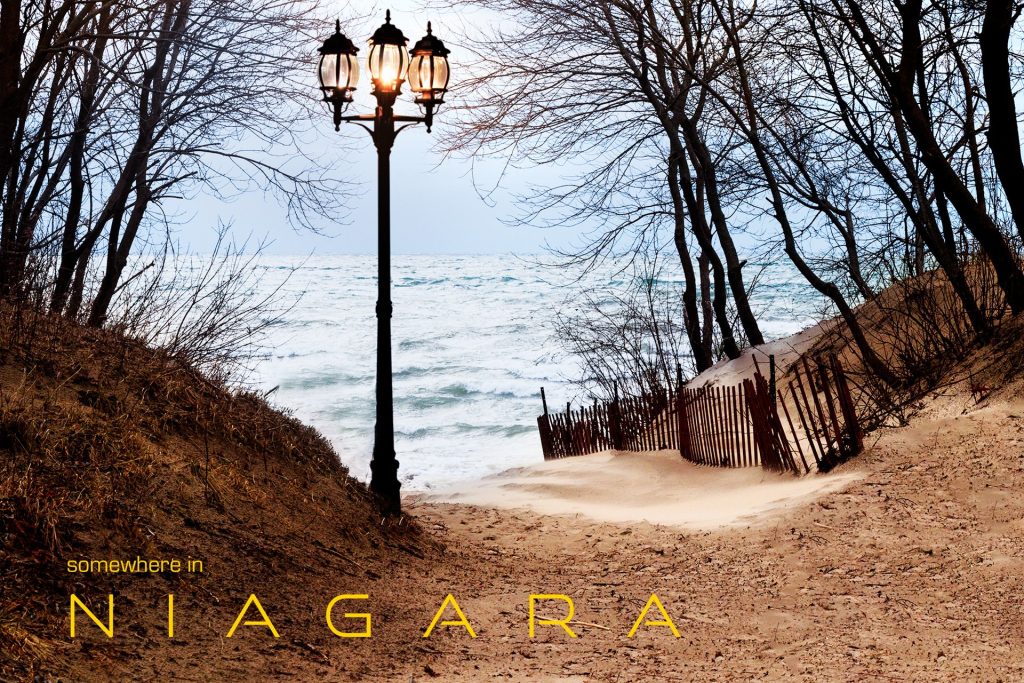 Prints available for all images by request.
Subscribers also get more. Get future articles and content delivered right into your Inbox.
share this with friends: