The Image Of The Week (IOTW) comes from a recent trip to the Canadian Raptor Conservancy (great place, well worth a few visits) near Simcoe. Along the way I passed the old Stelco plant on Highway 3 near Nanticoke.
I grew up in a mining town in Yorkshire in the North of England. We had (I kid you not) 22 collieries at the height of the mining boom, spewing out dirt and dust and coating everything from laundry to kids in a thin layer of black coal dust that was removed at regular intervals by an army of moms with a tin bath and a scrubbing brush. Ouch.
Seeing this scene, I had to pull over. It was so reminiscent of the belching power stations and never ending boom and bang of colliery equipment that dominated much of my youth. But appearances can be deceiving. This image of the week is not an environmental nightmare. Those clouds are, by law, over 95% steam. Pure water vapour.
Generations of kids will never feel the sting of a cold water bath and a busy mom with carbolic soap. If that isn't Industrial Evolution, I don't know what is.
---
Prints available for local pickup or delivery throughout Niagara on request.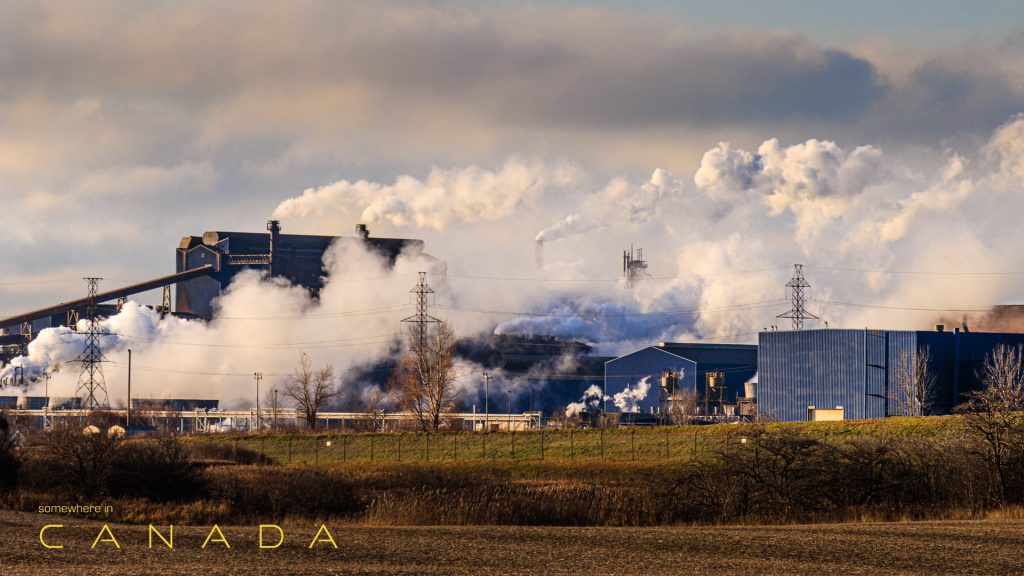 Subscribers get more. Get future articles and content delivered right into your Inbox.
Prints available for all images by request.
share this with friends: