During the lockdown, things changed. Conference photography was not required since most events were cancelled. In 2023 as things slowly return to some semblance of normal, conferences are again popping up.
The emphasis for events has changed. A lot of conferences are now 'virtual', and have no attendees. People register online and watch from home. Many conferences and other destination events no longer need photographers. But those getting married in the Caribbean do, and those that still have products to display either have hybrid or in-person attendance. Seminars, trade-shows, exhibitions. All these still have footfall to consider. Which means crowds. Which are worth photographing. Conference photography adds marketing value and helps reclaim some of those expenses. It's a small line item when put beside all the other costs of a successful event, particularly alongside some of the venue costs which are, it's fair, to say astronomical.
As well as weddings and other destination events, we can help with your conference photography. The images below, for example, are from a 3-day medical conference in Palm Beach, Florida.
I worked with the organizers to set things up: As well as being the official photographer for the event I designed the logo and the brochures. The rack cards, lanyards, booth. I made the event registration web pages, the video teasers, and the display banners for the hall. GYST. It's right there in the name.
When the event came around we flew into Miami and drove a rental to the PGA Hilton, home of the Honda Classic and venue for the event. After checking in and enjoying a good night's sleep, I hit the ground running next morning and went to work photographing the event while my wife hit the spa. Lucky her. For three days I took images of speakers, presentations, crowds, the venue, food, and atmosphere of the event. Three. Solid. Days.
As well as filling several media cards with photographs I also interviewed attendees and staff on video. On our return home I assembled and created a dozen branded video reels, for use in marketing and advertising. Bonus. As you can see, it was quite a trip. Very hard work, but extremely satisfying.
Conference photography is valuable to those that need it. The marketing material leveraged from this trip more than covered their investment. Happy client, happy wife, happy me. We all win.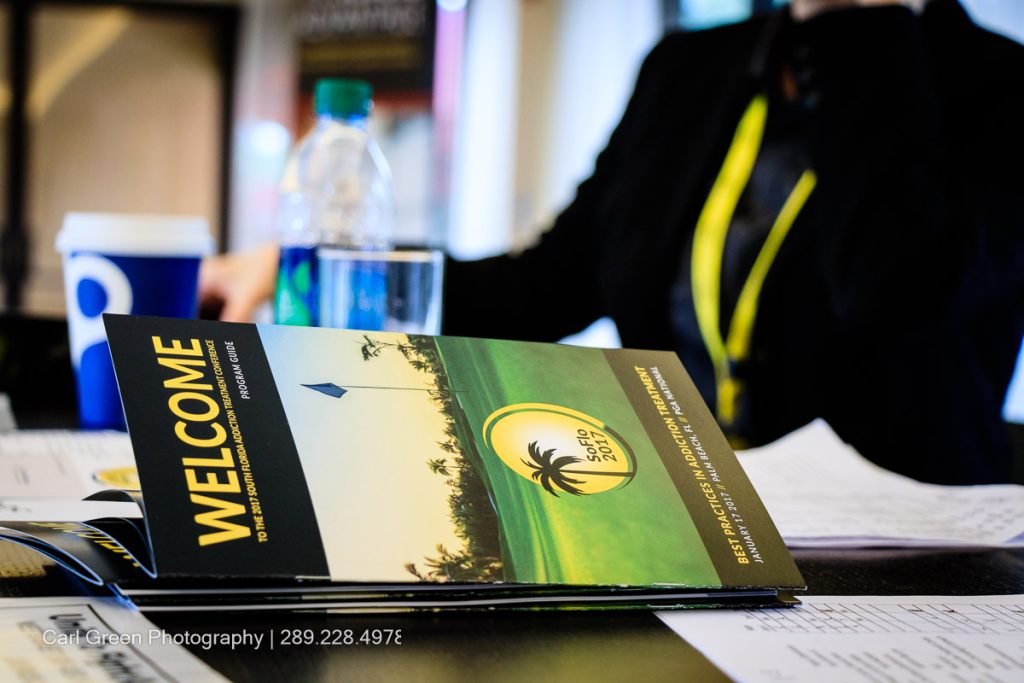 After Party
Work hard, play hard. After the event my wife and I figured we had earned some vacation time to recuperate. We spent the next few days exploring Florida by car and helicopter and air boat. Ate alligator in the Everglades, swam with dolphins in Orlando, watched a rocket launch over Cape Canaveral. We only have one gear.
I made a personal video of this part of this memorable trip to the sunshine state, while waist deep in Atlantic waves at Hollywood Beach. But that's quite literally another story.
share this with friends: