Today marked the return after 3 long years of the annual Community Living Christmas Dinner. Hosted (with thanks from us all) by the Friends Of Roselawn at the Roselawn Centre in Port Colborne, this sit-down event catered 70 happy diners, while, in a first for this event, another 20 had hot Turkey dinners delivered to their homes, ensuring they didn't miss out.
Port Colborne Optimist Club volunteers were on hand to plate dinners and wait tables, with guest appearances by Port Colborne Mayor Bill Steele and Pastor John Mackey, who said the blessing before the meal.
Pictured with the diners are Sam Horst (left) from Community Living and Larry Olm, from the Optimist Club, lead coordinator from our end. In a nutshell, from different ends these two made the magic happen: They never actually met until today.
The Community Living organisation has empowered and supported people with intellectual disabilities to maintain independent lives within our community since 1962. Good work, that team. The Optimist Club was pleased and privileged to volunteer our services for the event. For this one, I just gave up my own lunch to quickly pop around to take these photos. We each do what we can. It takes a village.
It's all about community. We are all volunteers. All here to serve. In this case, Turkey. Pitching in during the gaps in our busy lives to help those around us. Community can and should unite us, across any and all barriers.
This was a Christmas Dinner, so I will close by saying Merry Christmas to those that celebrate. I will also say Seasons' Greetings to those that don't. And send my warmest wishes to everyone, wherever you may be and whatever community you belong to. To each and all, may you have a wonderful holiday.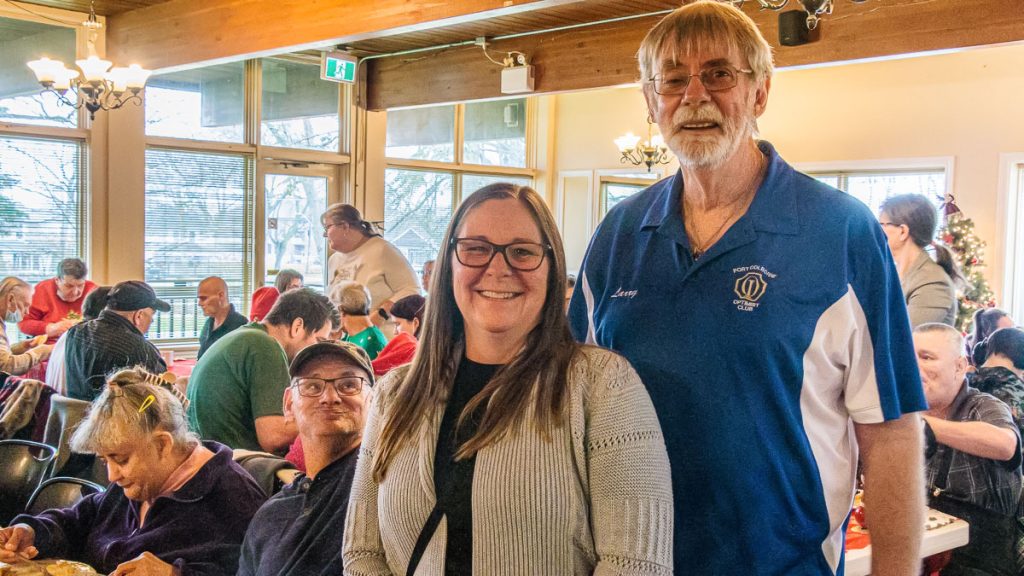 share this with friends: