I have added a range of products to the store, based on this image of the Chateau Frontenac that I took as we exited the Levis to Quebec ferry crossing on the St. Lawrence river. Well worth pulling over and dodging two lanes of Quebec traffic for.
The imposing Chateau Frontenac stands atop the cliff looking down on the old town and port of Quebec. Built in 1892 this beautiful location is continually favoured by honeymooners from around the world. That's actually why we were there. The 80m (260 feet) tall hotel comprises 18 floors, has 610 guest rooms, a number of executive suites, and is constructed in an early French medieval design. Through the decades it has been used by heads of state and world leaders. Alfred Hitchcock filmed much of 'I Confess' here.
In an unusual arrangement, the hotel actually has not one but two public roads going through the middle of it: rue du Trésor, and rue des Carrières. It is an odd feeling to drive under the arches and through the hotel courtyard to reach your destination. Odd, but fun. You may get a glimpse of a famous person arriving. Or not.
The popular funicular railway to the right of the image saves a lengthy walk and many, many steps down (and back up) to the old port. The glass piano in the main bar is a key attraction, as is the lengthy wooden promenade which stretches from the funicular right across to the famous battlefield and historic fortress on the Plains Of Abraham. On the promenade street entertainers ply tourists with music from morning through to midnight, and especially at sunrise and sunset the views across the St. Lawrence are breathtaking.
Below are eight product samples. There are forty four products in total to choose from. From art prints and laptop skins to comforters for the bed and shower curtains. If you want more information or have questions, Contact Us.
I can really recommend the jigsaw. The thousand-piece version has enough detail to challenge even the most ardent fans for a while, I think, and when complete would look great on the wall. 🙂
Feel free to browse other products and place orders, if you wish, at this link: Chateau Frontenac.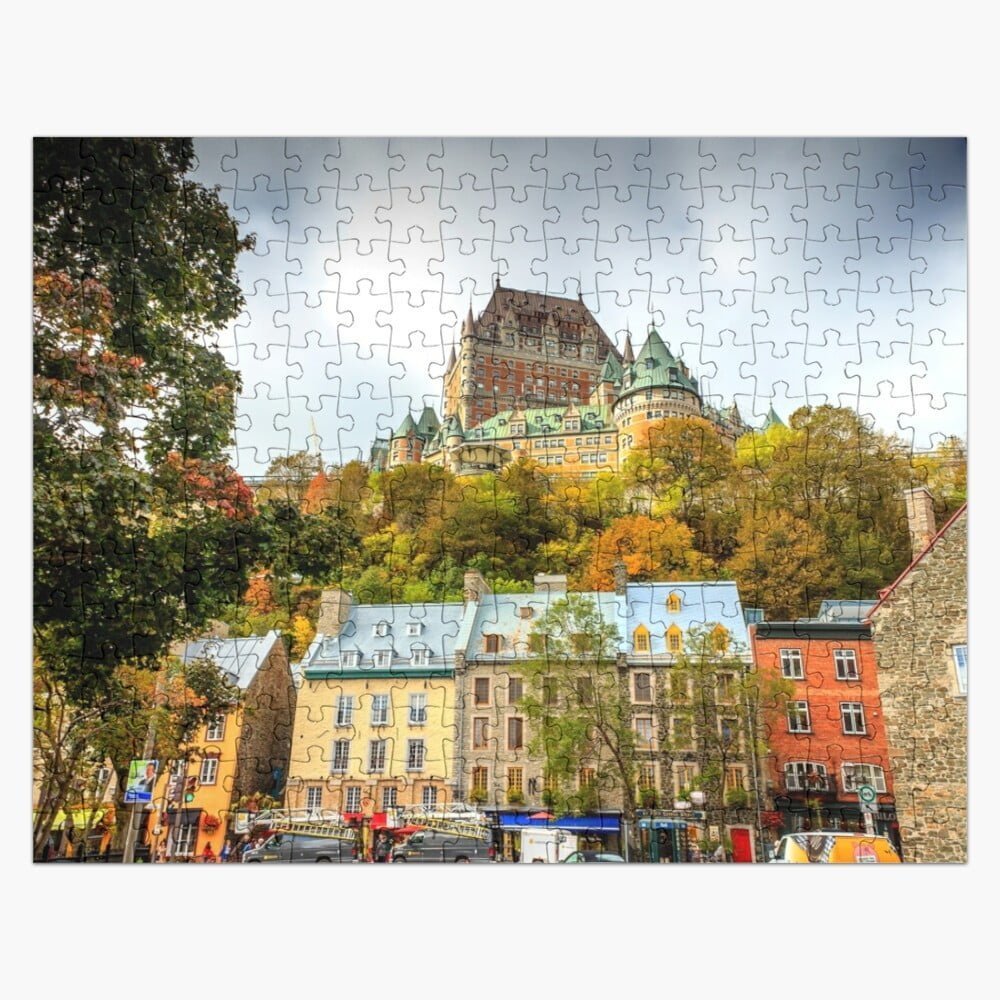 share this with friends: