When I'm not taking landscape images for leisure, I am an event photographer and a corporate headshot kinda guy. But sometimes I do book personal shoots. Like this one, for baby's first Christmas.
This being online, I won't name the family. Let's leave it at that. I did make sure to get permission from this little ones' mother before sharing these images. This was also a couple of years ago, pre-COVID.
It was a pleasant hour-long shoot, trying to take photos while mom and grandma made cooing noises and waved rattles and generally got in front of the camera. Add to that a loving sister that wanted to hug a baby, a dog wanting to lick a baby, and a husband trying in vain to get them all out of the way so I could get a clean shot. It was a little chaotic, in a very fun way I just went with. It all came from love for this new life. It all worked out. We have a collection of images the family can look back on in years to come. I'm just showing here a couple of my favourite images from this shoot.
The biggest challenge was not the baby. Or the attentive grown-ups. It was the light. We did this shoot in a basement. The room light was not cutting it. I didn't want to use camera flash on an infant. My trusty ring light wasn't quite strong enough to fully overcome the very low ambient light, so rather than setup light stands, we improvised.
I wrapped a string of fairy lights from the tree around the infant, and the whole thing turned magical.
Baby photography is very rewarding on a personal level and gives the families some special memories. It's the same with personal photo shoots of all sizes. In general, I prefer the adrenaline of shooting events. Shooting events, especially weddings, teaches a photographer to think on their feet and move fast. Weddings, behind the scenes, can be really chaotic. No matter how much planning is involved, things simply go wrong. It happens, and you have to deal with it in real-time.
The trick is to roll with it and not panic. Even when an angry mother-of-the-bride is bearing down on you because someone fell in a lake, which must somehow be your fault. I digress. The point is, when something happens you deal with it. Sometimes, it's a lake full of groomsmen. Sometimes it's low light. And sometimes, things happen from necessity that turn out to be the perfect solution.
And everything just works out beautifully.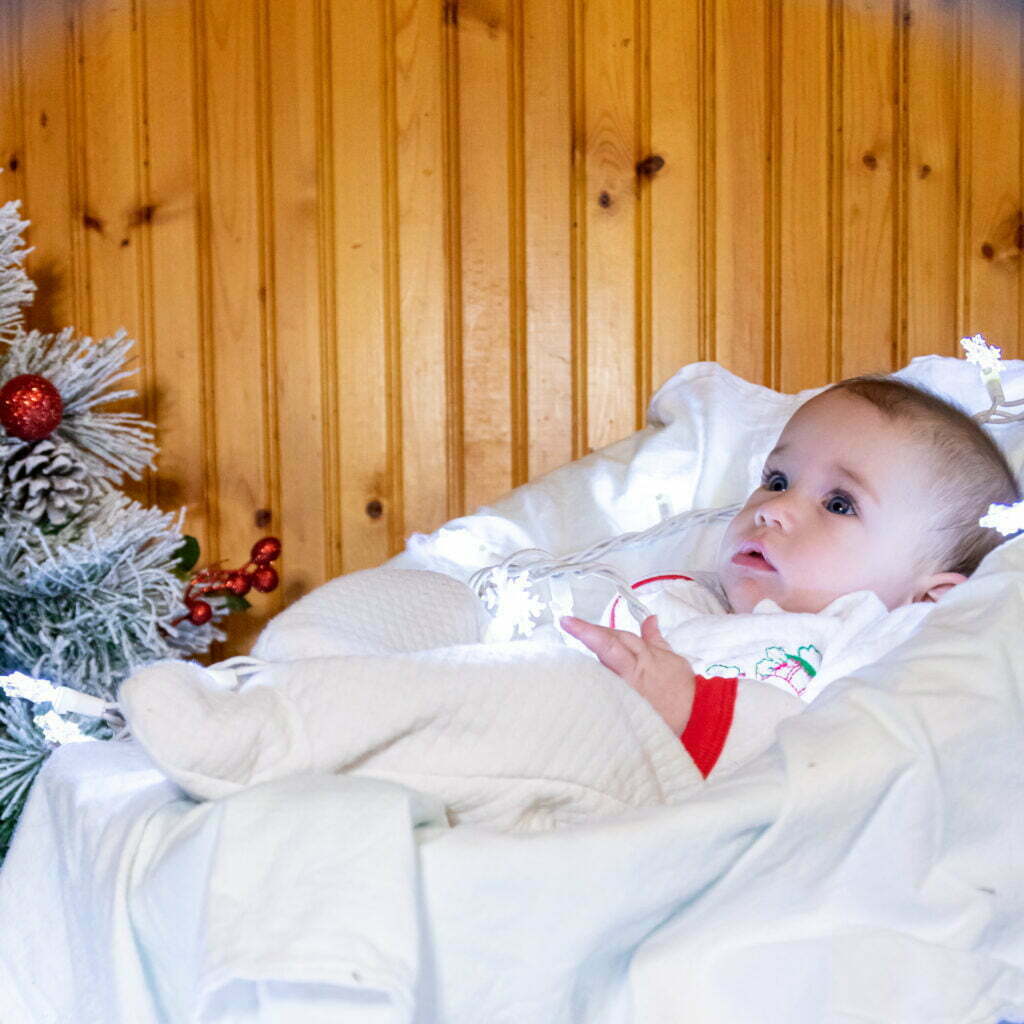 share this with friends: