From business cards to billboards and beyond, promotional and marketing materials are the life blood of business. GYST can take scribbled logos on napkins through to finished products to grace your pockets, walls, desks, and tables. Or front yards. Coroplast yard signs are used by landscaping and realty businesses every day.
Cost-effective and eye catching, yard signs put your business name and phone number in front of everyone that passes. They are also endorsements. People do not put yard signs on their grass if they aren't happy with the work. So you not only have great community advertising, you have free testimonials. Win-win.
GYST can make yard signs for you in a number of standard shapes and sizes. To suit your business, your needs. Turnaround is 5-6 business days and any quantity from one to one thousand can be delivered right to your door.
In addition to business cards and billboards. Brochures. Booklets. Posters. Flyers. Menus. Trade show materials.
For one-time items or as part of a cohesive marketing strategy on multiple fronts… call GYST.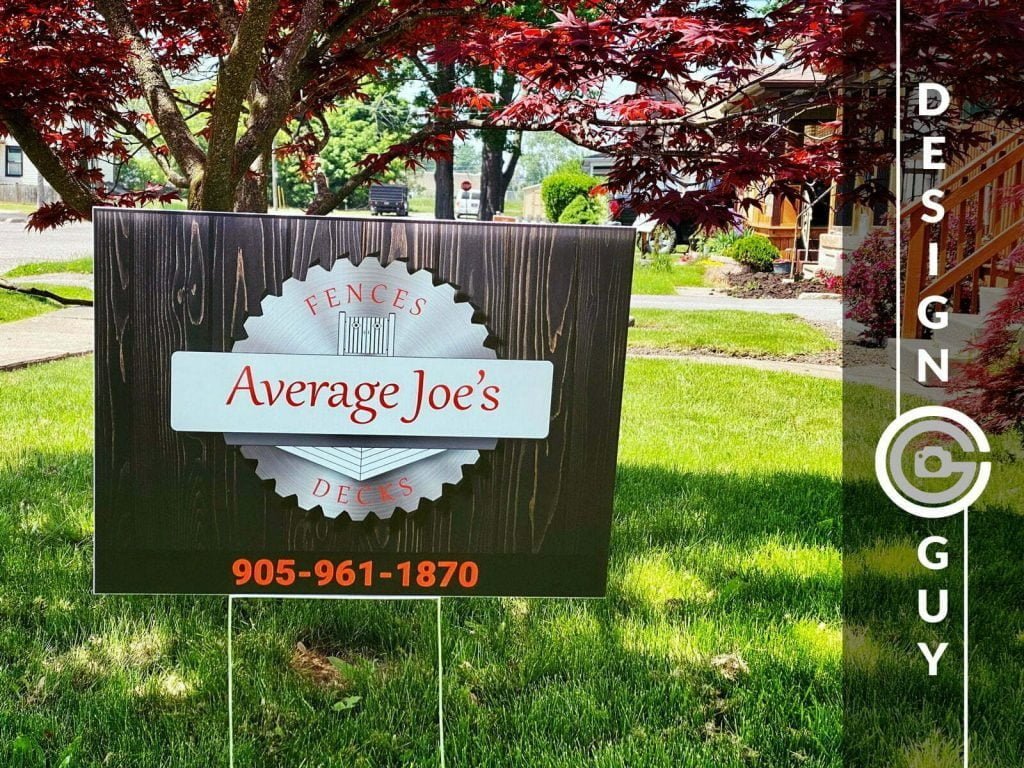 share this with friends: