The Toronto skyline is instantly recognizable from almost any direction. The iconic CN Tower, with the doughnut shaped observation decks sitting at the top just below the communication antenna spike will bring fond memories to those that walked around it on the Edge Walk. Or stood on the glass floor gazing at the earth far below.
This view of the Toronto skyline was taken from a point along the southern shore of Lake Ontario. Looking across, the distance seems to shrink. You almost feel you could swim over. For the record, I do not recommend trying. We are near Grimsby, a few kilometres before the Burlington Skyway. From here, traffic gets crazy for those heading across that bridge. But here, I sat for a while just taking in the view without a single person or car around. Nice.
This is new territory for me. I don't usually venture this far West of home. But I aim to cover this new ground during the Summer, so I am out doing some tentative explorations. I have located a number of promising locations that I have pencilled in for a future visit when I have more time and equipment.
Where, you say? Oh. Here and there. Somewhere In Niagara.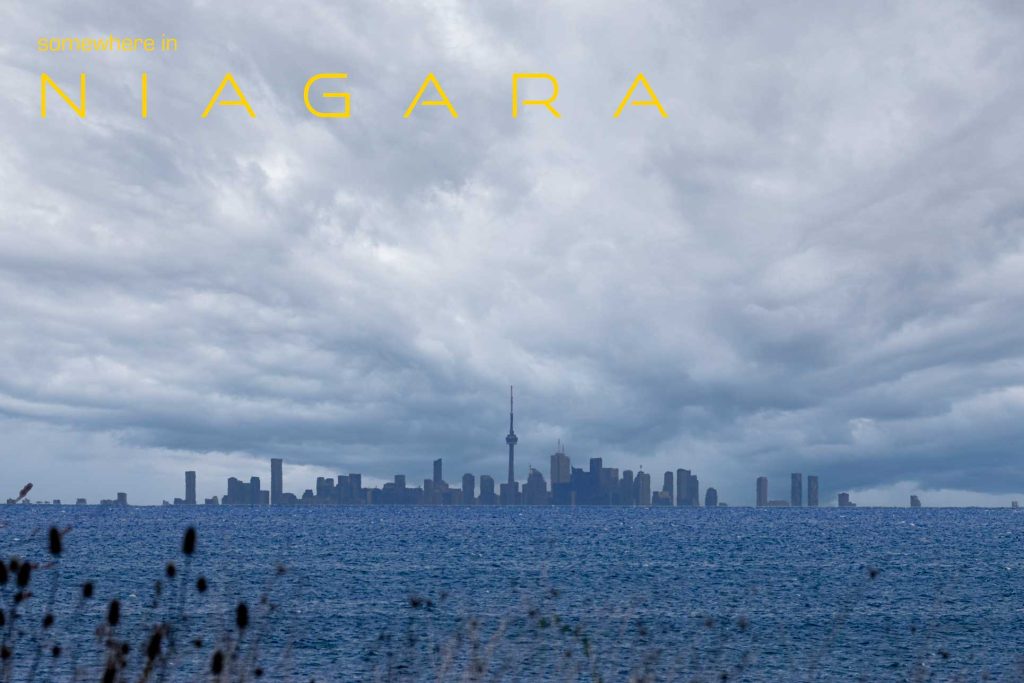 share this with friends: