In winter, the boat slips at Sugarloaf Marina stand empty. Winter ice makes the marina uninhabitable for boats, which are lifted out and winterized until the return of warmer weather.
When Spring begins, the ice clears. It leaves behind crystal clear ice-filtered water. Those brave enough to venture out can see right to the bottom if they look down into the depths. Or if they send a drone out, which I find to be more practical than putting a boat in the water. I sent mine out above the waters on just such a day.
The gentle blue tones of the sky complement the aqua green of the water. Where they meet, the Port Colborne grain elevators sit. The break wall and the ever vigilant lighthouse safeguard the harbour, as the open lake beckons the wanderer onward to see what lies beyond. And those symmetrical boat slips offer an alternate focal point which pleases the eye. Well, my eye, at least. I really like this image. I hope you do, too.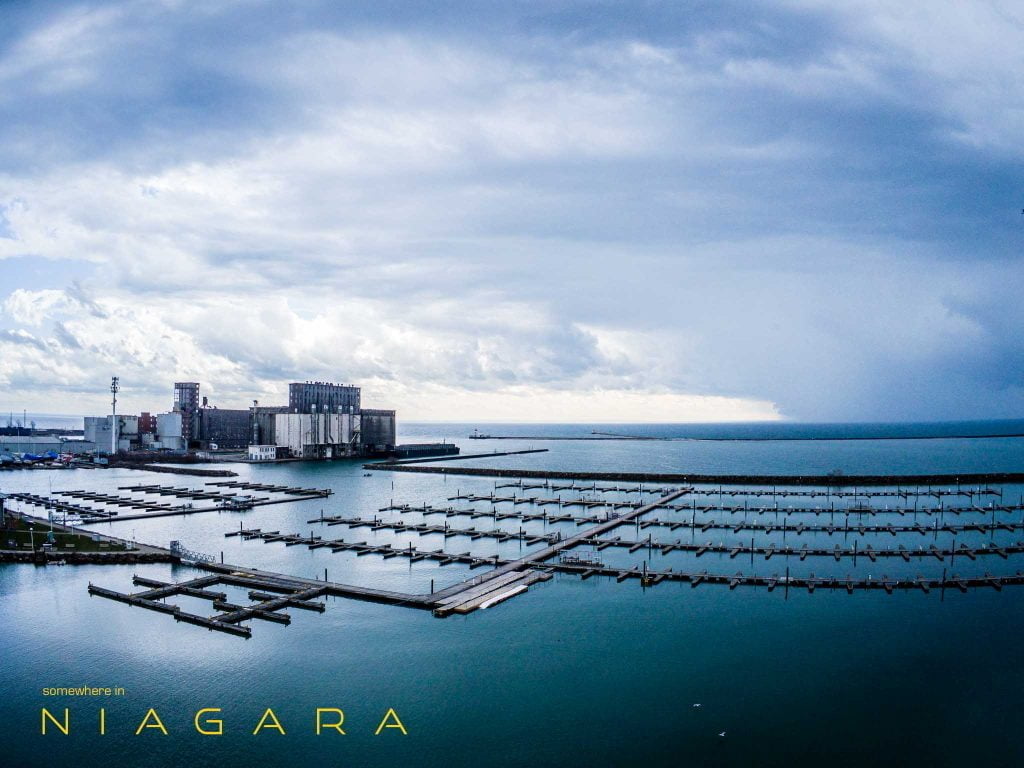 Prints available for all images by request.
Subscribers get more. Get future content delivered right into your Inbox.
share this with friends: