These and other cast iron statues grace the Iron Garden, a treasure trove of creative beauty on the outskirts of Niagara On The Lake in the village of St. Davids. I stroll by whenever I find myself in the area. Today, I couldn't resist taking a couple of cheeky shots over the garden wall.
Consider it a teaser – there is much more to see.
Statues of cherubs and flamingos and lions and dwarves and horses and more are placed throughout, so there is something to see at every turn. This is clearly a labour of love, as well as a business. If you find yourself out that way, check in sometime and take a tour. It's well worth the effort.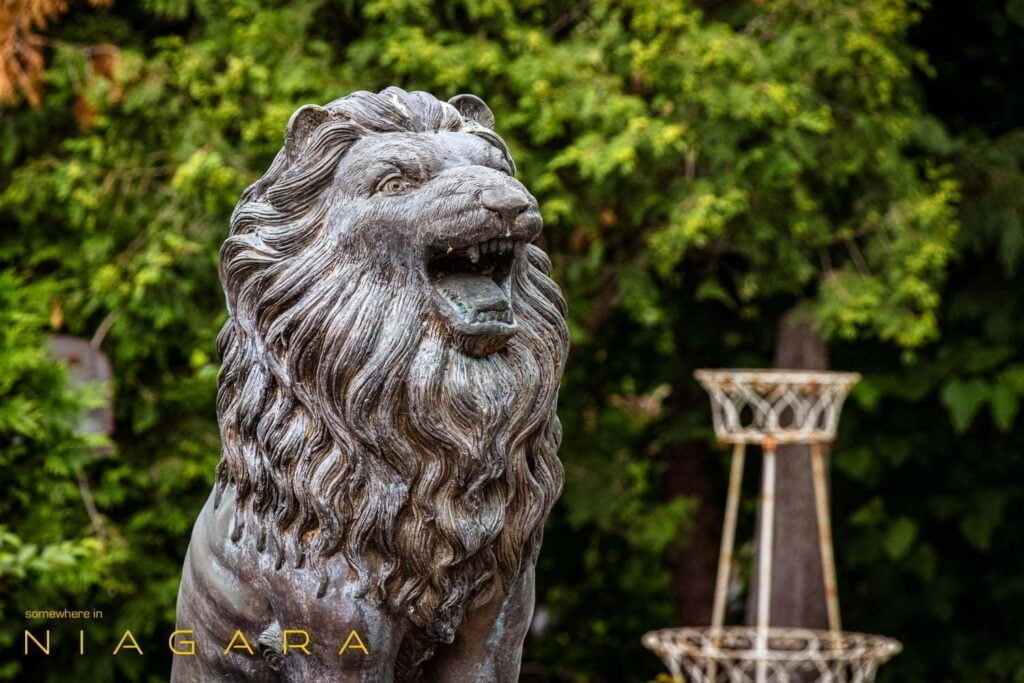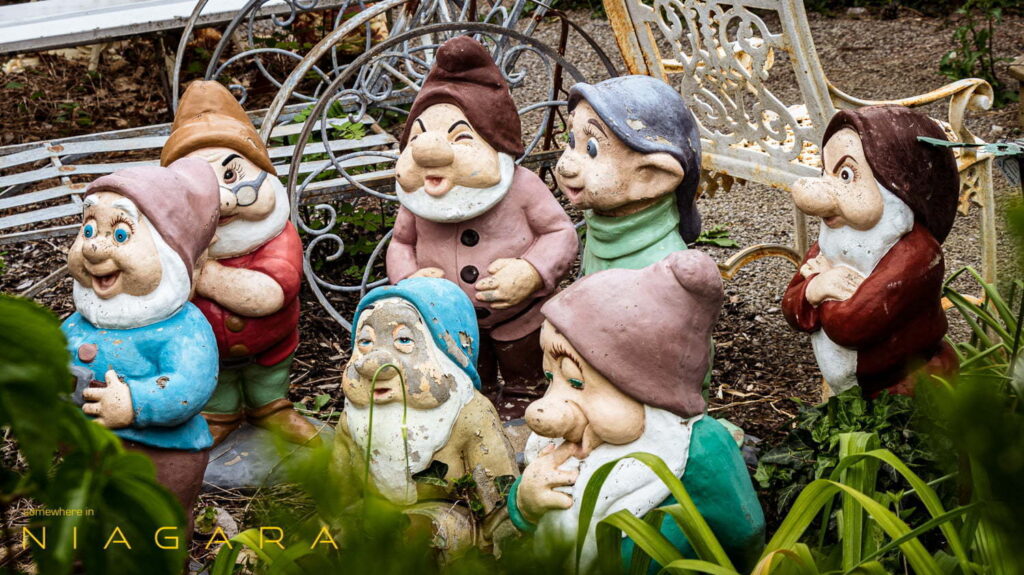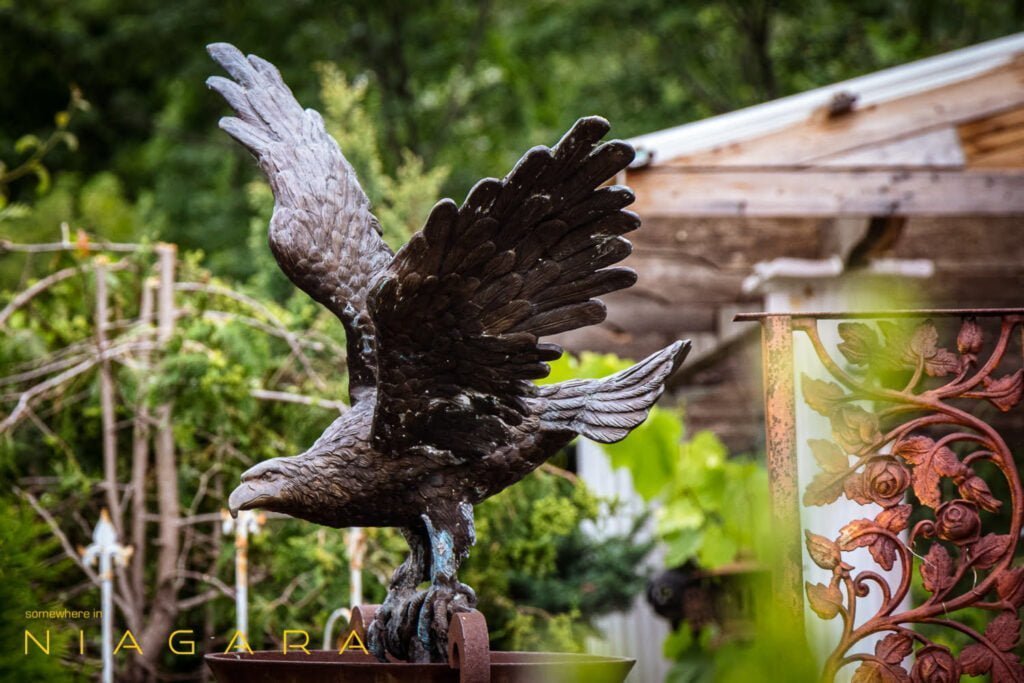 share this with friends: