One late Autumn afternoon in 2022 I went hiking in a waterfront park in Fort Erie, Ontario. As I enjoyed the sounds of families playing and waves lapping against the shore, I saw this squirrel at the base of a tree, clearly enjoying the scene as much as I was. We exchanged glances, nodded to each other, as you do.
This squirrel seemed to be watching the people in the park, assessing whether they were threats or brought food. Completely at ease, I got the impression this critter was having a picnic. Or watching the wildlife version of Netflix.
Cohabitation is a delicate balancing act between humans and species that, broadly speaking, they don't even see. People cross the park focused on their destinations. Not the journey. I saw you, my friend. I saw you.
---
Click HERE to see this design on 51 available products (opens in new tab)
---
Click the images to view them at a larger size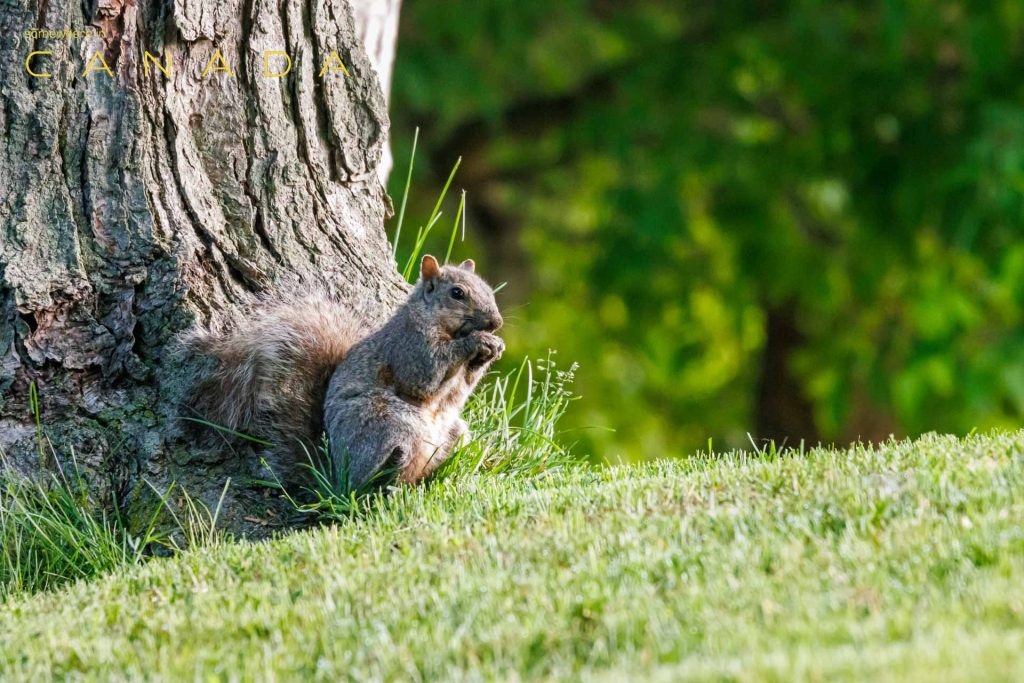 share this with friends: