A friend of mine is a huge fan of old arcade machines. I made this Space Invaders cabinet art reproduction, to frame and hang on his game room wall.
The original bezel simply has an open space through which players look into the cabinet, so the screen, moon base, background and other game elements needed to be added.
Though this is going on the wall the nerds among you will appreciate that this is made to the original cabinet dimensions and could be used in an actual physical cabinet. Weighing in at 7500 x 7950 pixels, it will print to 25 x 26.5, the size of the original according to my tape measure.
The final file has 13 layers (including watermark for posting here) and came in at just under 7Gb.
I don't spend as much time in Photoshop as I used to, so I was really happy to jump in on this project.
Making this was a lot of fun.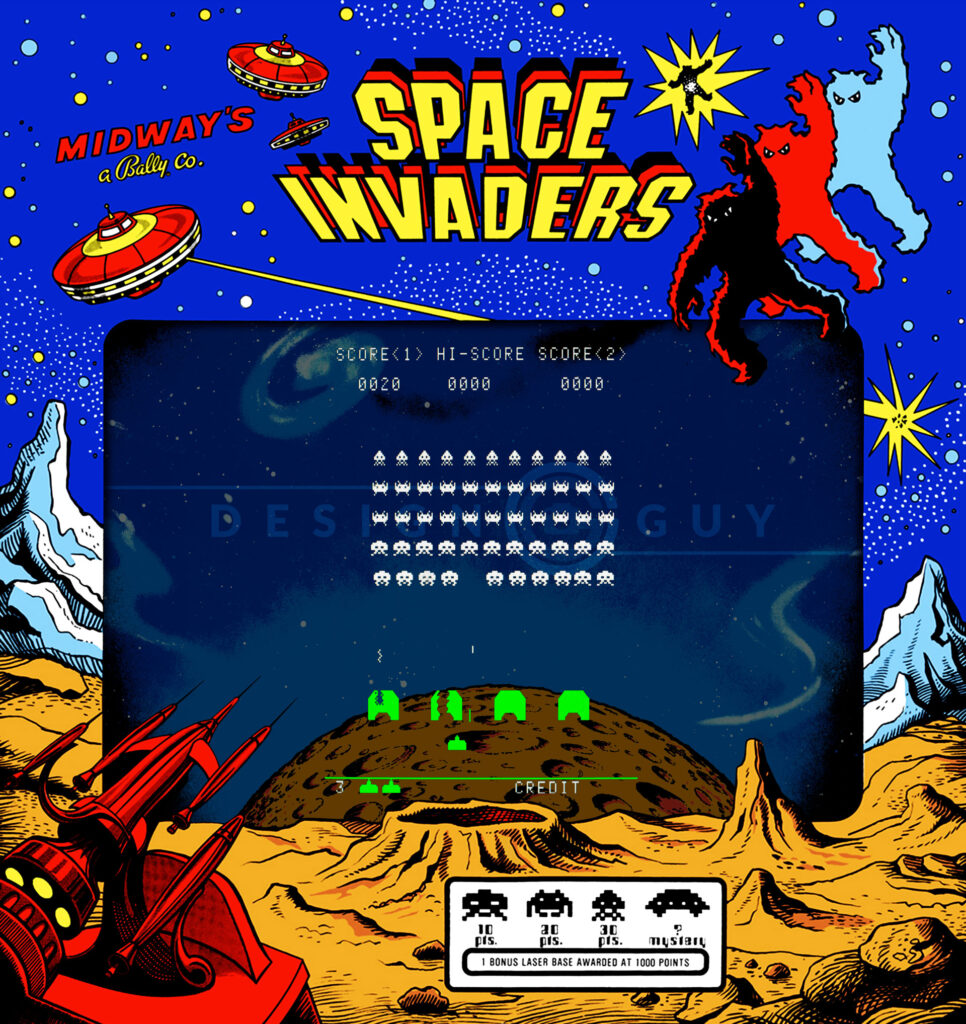 share this with friends: