Somewhere In Canada is a growing collection of unique images based upon the Canadian experience. I curated the most evocative photographs from my travels, placing each inside an outline map of Canada. Somewhere In Canada is a theme that will grow with my travels as I explore the wonders of Canada. We have a long way to travel. Join me on this journey, and please consider coming back to see future additions as the journey unfolds.
Each design stands alone and can be purchased individually, but this collection is ideally suited for office suites where multiple rooms can be thematically graced by your own selection of images.
The collection is exclusively available online. The images are optimized for wall mounting as metal, canvas, or poster prints. For those wanting something else, other products for home or office are available to suit your needs. Pricing is dependent on the specific products and options selected: There are over 50 products to choose from. Click the image below to open the online store in a new window.
If you have enquiries about bulk purchasing, please contact us to discuss.
This image, titled Beach Walk, depicts two best friends out for a stroll, one early Autumn morning.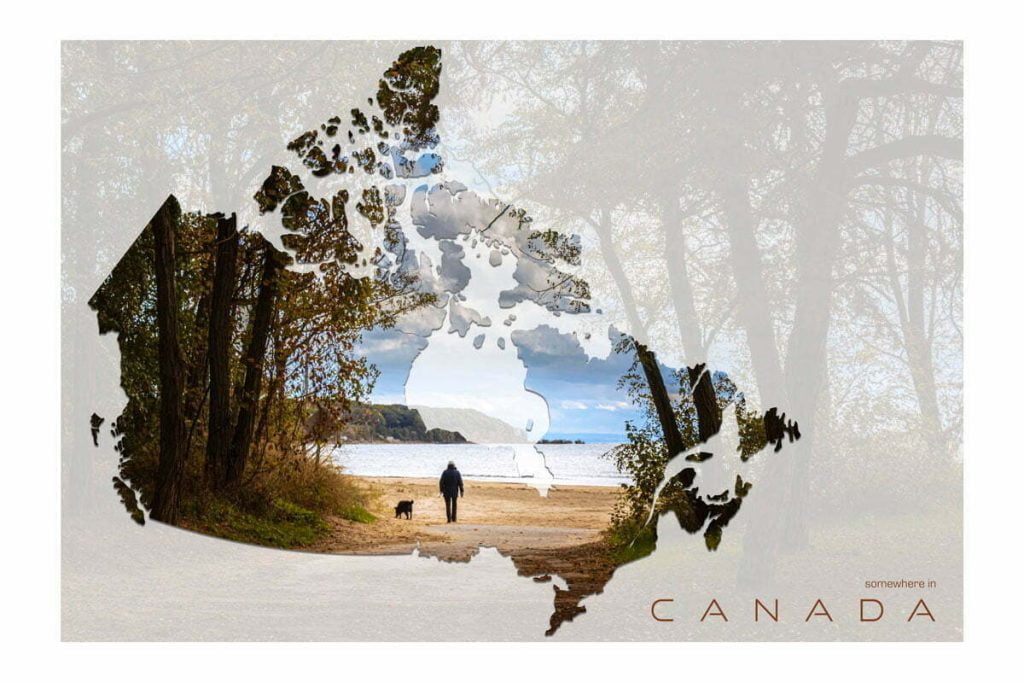 share this with friends: