Do you enjoy my photography? If you do, you will like this exciting addition of two new calendar formats. Single page, 13″ by 19″, glossy, gallery quality, unframed and in fantastic large format print detail.
Both layouts are full year formats which focus on a single image. YOU choose the image. ANY image from our Somewhere In Niagara selection. Or any from our social channels. So the world is your oyster. Assuming you live in Niagara. Curbside pickup is available in Port Colborne, or delivery throughout the Niagara region for a flat $10 fee. Delivery beyond Niagara is, sadly, not currently an option. If enough are sold, that may change…
One version is horizontal, one vertical. The latter uses a square aspect ratio for the chosen image. These two options give you options when considering where they will be placed. Choose the photograph of your choice, let us know which photo and which layout you want through our contact form, and a custom made hand-delivered calendar will be in your hands in time for the holidays.
Order soon, to avoid backlogs and allow print production and delivery. These and our other calendars will of course be available throughout the year to anyone that wants one. We think these new layouts give more choices and will make excellent gifts for that hard to please person. Happy to add this choice to our selection. Enjoy.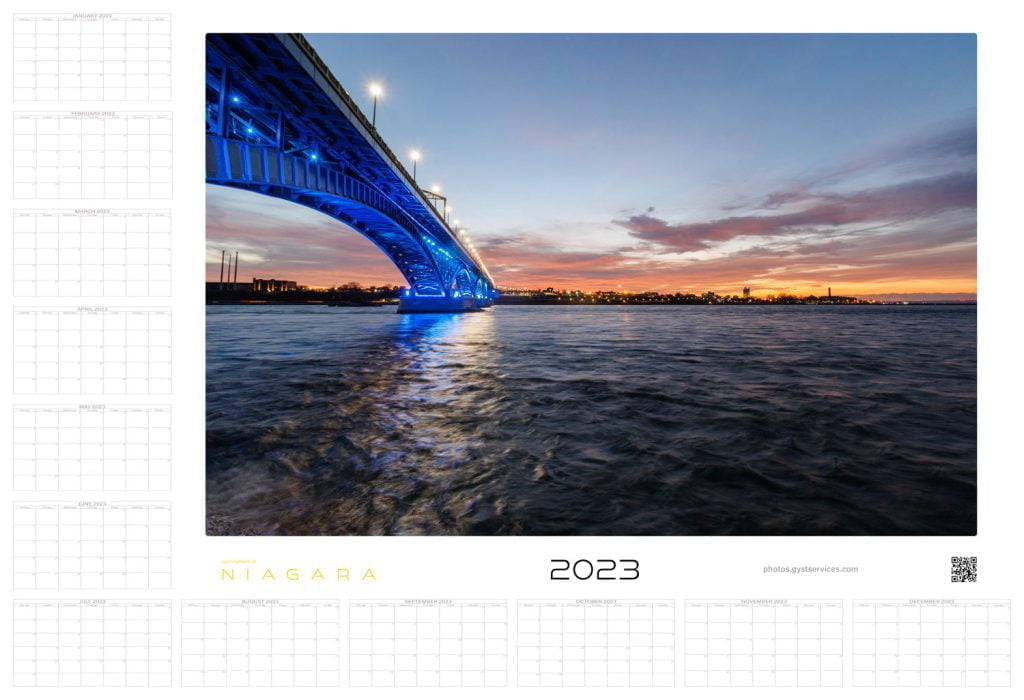 Prints available for all images by request.
Subscribers get more. Get future content delivered right into your Inbox.
share this with friends: