Some time ago I spent time with a wonderful family making a birthday outing into a photo walk. This photo walk was a family having fun, and as we went I captured the candid moments. We wanted to record the reality of a happy day. No photos were posed, artificially made using props, and no smiles were forced. All natural.
Our 2-hour photo walk began at the H.H. Knoll park in Port Colborne. We took the birthday boy, Caelan, for lunch at Don Cherry's, and amused ourselves coloring with crayons until the (excellent) food came out. After lunch we went to the playground for a while, hit the swings and then the splash pad until Caelan started to get bored.
To round off our outing we jumped in our cars and drove to the other side of the bay and paddled for a while on the beach by old Sandy's Surfside. As we explored we discovered shells and sticks and stones. We finished the day on a big note with Caelan poking a dead fish and taking a pee.
The image below is a postcard collage I made from some of the images, for the family to put on the fridge.
This small adventure will live long in all our memories. I gathered a gallery of candid family moments. Images which mom and dad can look back on fondly as the years pass, Caelan grows, and they get older. A snapshot of the happy beginning of their adventures that should last them long into the future.
End result: This birthday will never be forgotten. As a bonus the images from this day can, and I'm assured will, be used to humorous effect at Caelan's wedding if and when that long-distant day arrives. Planning ahead. I like that. Whatever the future holds, come what may this family will always have this day.
This. This was a good day.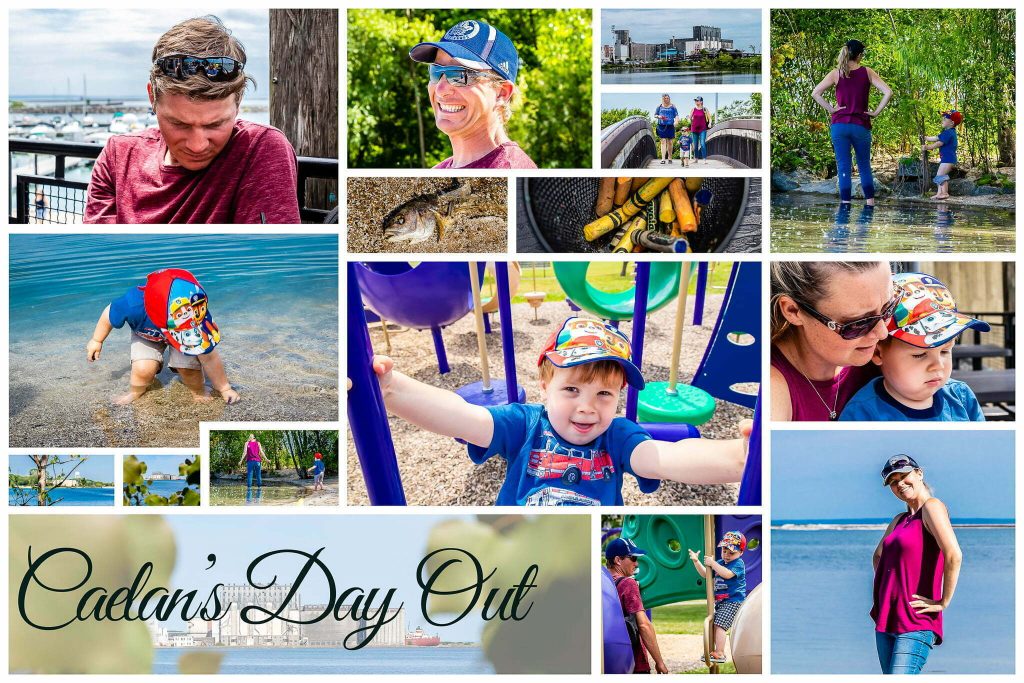 share this with friends: