For several years I drove from Port Colborne to St. Catharines to earn a crust and pay the bills. I would vary the route, setting off early to see what new and exciting things I could find along the way. This is a really good way to make the commute to work more interesting and kickstart the day.
I must admit to having a route that I preferred more than the others. I would find myself, at various times of the year, drawn to my favourite tree. This tree is nothing special. But regardless of season, at sunrise it catches the sunlight in it's branches and the golden dawn spills gently across the land making the scene idyllic.
With COVID and the work from home system, I have not passed my favourite tree at sunrise for a couple of years. Until this weekend, when I had to visit Niagara Falls for business. I made a point to take this route. I wanted to revisit my old friend. And exactly on time, just as expected, the sun came up and blazed through the branches. It was like being welcomed back home. I love this tree.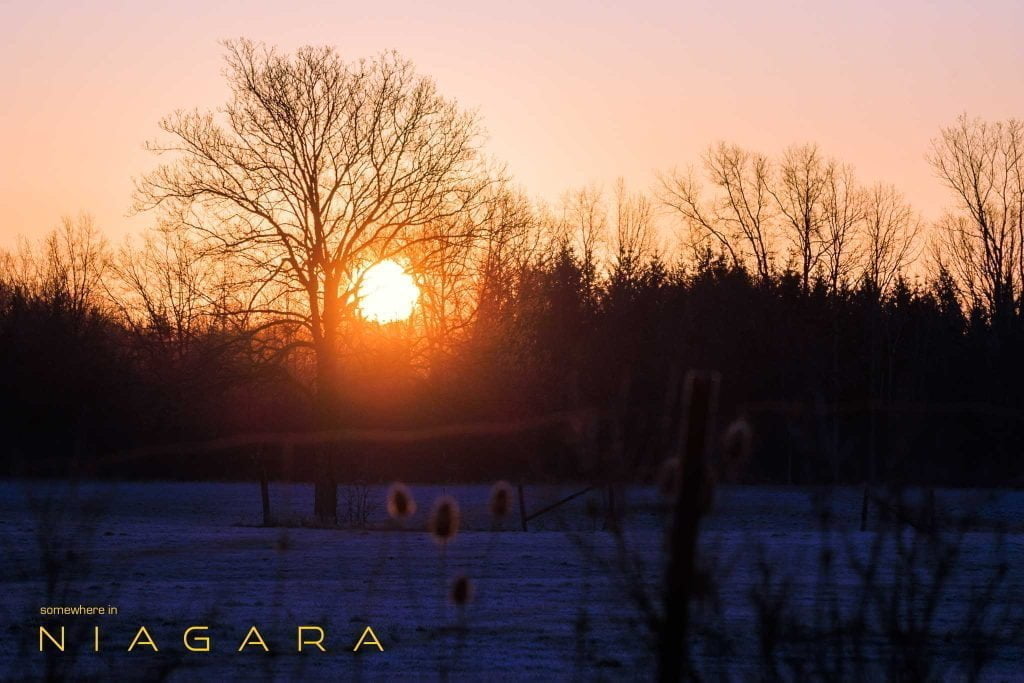 Prints available for all images by request.
Subscribers also get more. Get future articles and content delivered right into your Inbox.
share this with friends: