A short drive from the centre of Thunder Bay, the Kaministiquia River flows through the Kakabeka Provincial Park. In the coincidentally named village of Kakabeka Falls, the river flows over the Kakabeka Falls.
Kakabeka Falls is the second highest waterfall in Ontario. The water plunges dramatically 40 metres before sorting itself out and flowing again gently onward. The Park is open year round and the falls are only a short walk from the parking lot. With large, solid viewing decks on both sides as well as a bridge connecting both sides of the river, this small provincial park is well worth a visit for anyone with a hankering for waterfalls.
The park itself has two campgrounds with 169 campsites, 90 of which have electricity. The park is run by Ontario Parks and they maintain 17.9 km (11.1 mi) of hiking on six trails, so there are plenty of ways to spend your day once you leave the falls.
Legend of Green Mantle
The Legend of Green Mantle is the story of an Ojibwe chief who, upon hearing news of an imminent attack from the Sioux tribe, instructed his daughter Princess Green Mantle to devise a plan to protect her people.
Green Mantle made her way into the Sioux camp along the Kaministiquia River. Pretending to be lost, she bargains for her life saying she will bring them to her father's (Ojibwe) camp. Placed as a guide at the head of the canoe, she instead leads herself and the Sioux warriors over the falls to their deaths, sparing her tribe from the attack.
The legend claims that Green Mantle can be seen when looking into the mist of Kakabeka Falls, a monument to the princess that gave her life to save her people. Other versions say she jumped out of the canoe ahead of the falls and swam to shore, leaving the Sioux to go over the falls, then ran back to the camp to warn her people. Which would have been the far smarter if less noble course of action. Either way, it's the stuff of legend.
Subscribers get more. You won't find these images on social media. Or this detailed background.
Prints available for all images by request.
Subscribers also get more. Get future articles and content delivered right into your Inbox.
---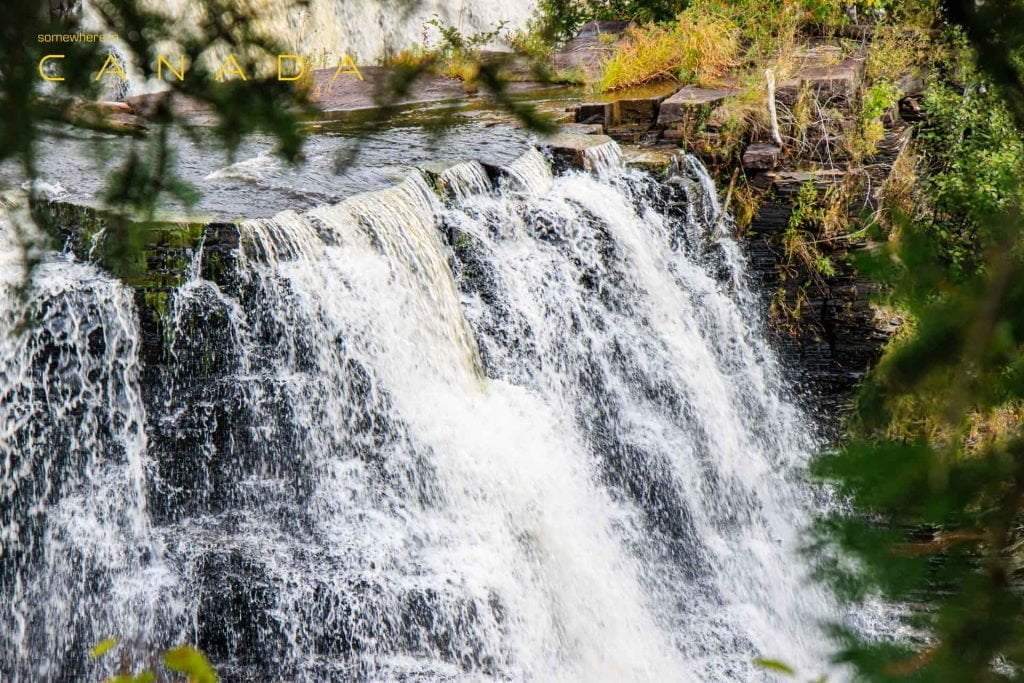 share this with friends: