Looking back through my images from this year, I reminisce about the annual Floatfest festival in Welland at the Rose City on the Welland Canal. Descending as we are into the cold dark winter months, my thoughts return to the days when throwing yourself into a canal was simply a good way to cool off.
Joined on the water by countless others there just for the fun of it, it's one way to put the worries of life behind you for a few hours. And just float. The water is warm, relaxing, and safe. Especially if you thought to bring umbrellas to keep the sun at bay. You are surrounded by people happy to pull you aboard if needed, and if you get into serious trouble marshals on Sea-Doo's are only a yell away. These fine people even tow floaters too lazy or tired to row, back to the centre point when the wind takes them too far. Hundreds of inflatables all connected like beads on a rope. That has to be the most unique way I've ever encountered to meet new friends. And it works.
Floaters are free to cover the whole section of canal, any way they choose. We went up and around one bridge, then back and around the other. After which I just grabbed a rope and let the marshals pull us back. Peace.
We are looking forward to Floatfest 2023. Something to focus on while we get through the winter. Our 4-person inflatable lets me load up lunch and camera gear and leaves plenty of room to spare. It is a beast of a boat, as I know from rowing it out onto Lake Ontario. Not as manouverable or as much fun to row as some others, but it's covered some kilometres for us. Sometimes in the right direction (note to self: Get a trolling motor). Here on the canal, it's perfect. Room enough for our needs, and some to spare.
We need new umbrellas. One was accidentally dropped into the water. The other turned inside out in a storm. They are on our gift list to each other. Because we really, really want to do this again.
Floatfest 2023. See you there.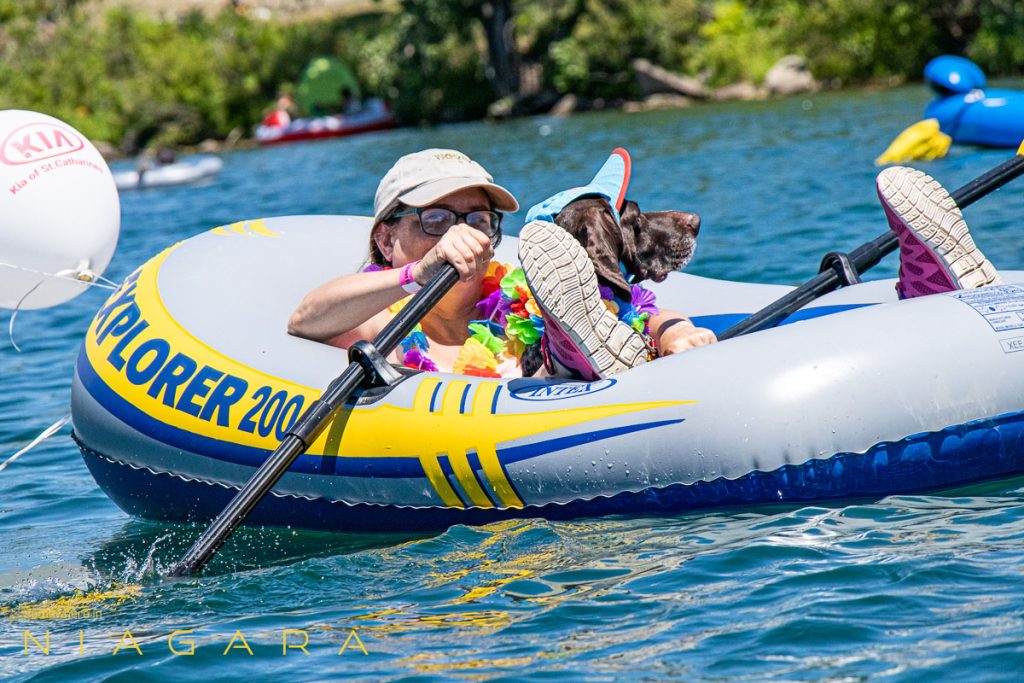 Subscribers get more. Get future articles and content delivered right into your Inbox.
Prints available for all images by request.
share this with friends: