The Port Colborne Optimist club hosts our annual fundraising Christmas Bazaar at the Guild Hall, Port Colborne, on Saturday November 26th. Between 10:00am and 2:00pm visitors can enjoy craft vendors, a bake sale, and a penny sale. You can even get lunch.
I am contributing a framed print from my Somewhere In Niagara collection, because I'm nice and because I want people to like me. To find out which photo I choose, come down and see!
To help promote the event I made the poster below, which locals will see popping up around town in various venues. Posters and flyers and stuff are kind of my thing. I am the Design Guy, after all.
Please feel free to share news of our event with friends, and the image on your socials. The more people that come out to visit the better, so spread the word and mark the date in your calendar.
We look forward to welcoming visitors at the Guild Hall, Saturday 26th November. See you there!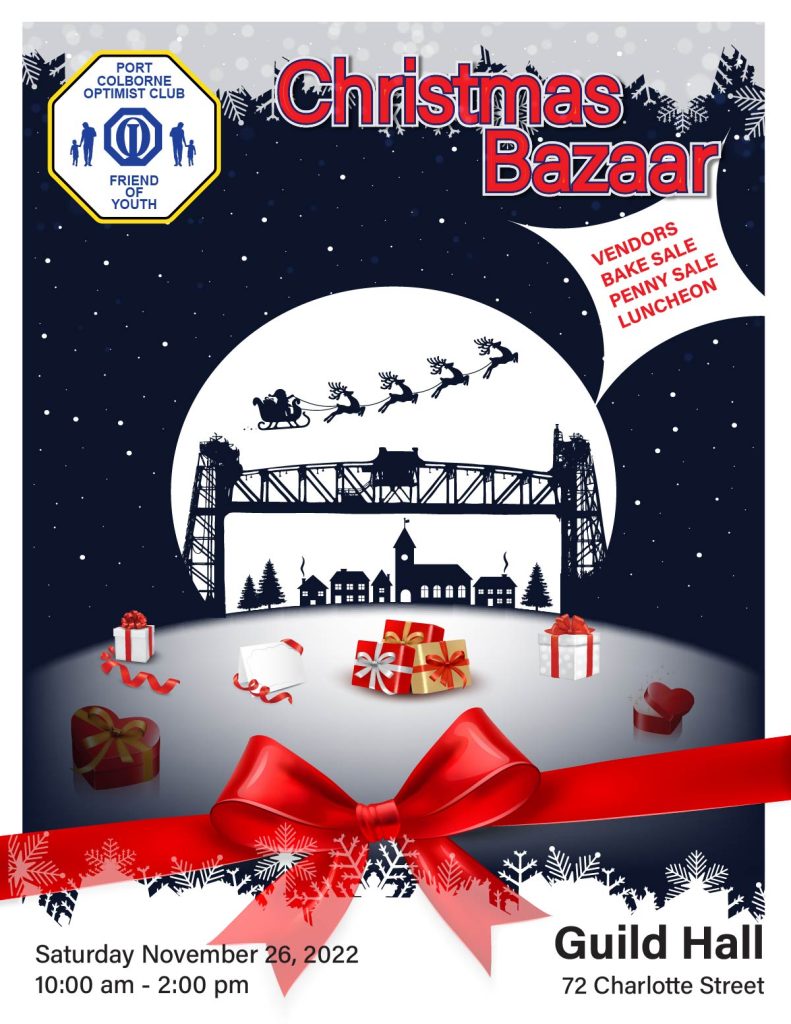 share this with friends: