I'm not going to debate the politics of the situation in the Ukraine. People are dying. For me, that's all that matters. The rest is just noise. From here in Canada, I can do nothing about events over there. But I can still help. I made a series of products, available now through my general merch store.
Profits from sales will be donated to the Ukrainian Red Cross for their on-the-ground humanitarian efforts, medical resources, and saving lives. The Red Cross is known globally for their lifesaving operations in combat theatres, but that costs money. Every cent helps. I chose this as the most direct and immediate way to help. Funds raised will go directly to help those that need it most.
The simple design symbolizes the link between Canada and the Ukraine, and the human connection between the two countries through community and family ties across the ocean: Canada Hearts Ukraine. That's the message.
The images below show and link to a small selection of the clothing and home decor items available. I recommend a baseball cap. To browse and buy from the full list of items please visit the link (opens in new tab) here:
https://www.redbubble.com/i/t-shirt/Canada-Hearts-Ukraine-by-CovenantCA/103487061.WFLAH
'Nuff said.
Carl.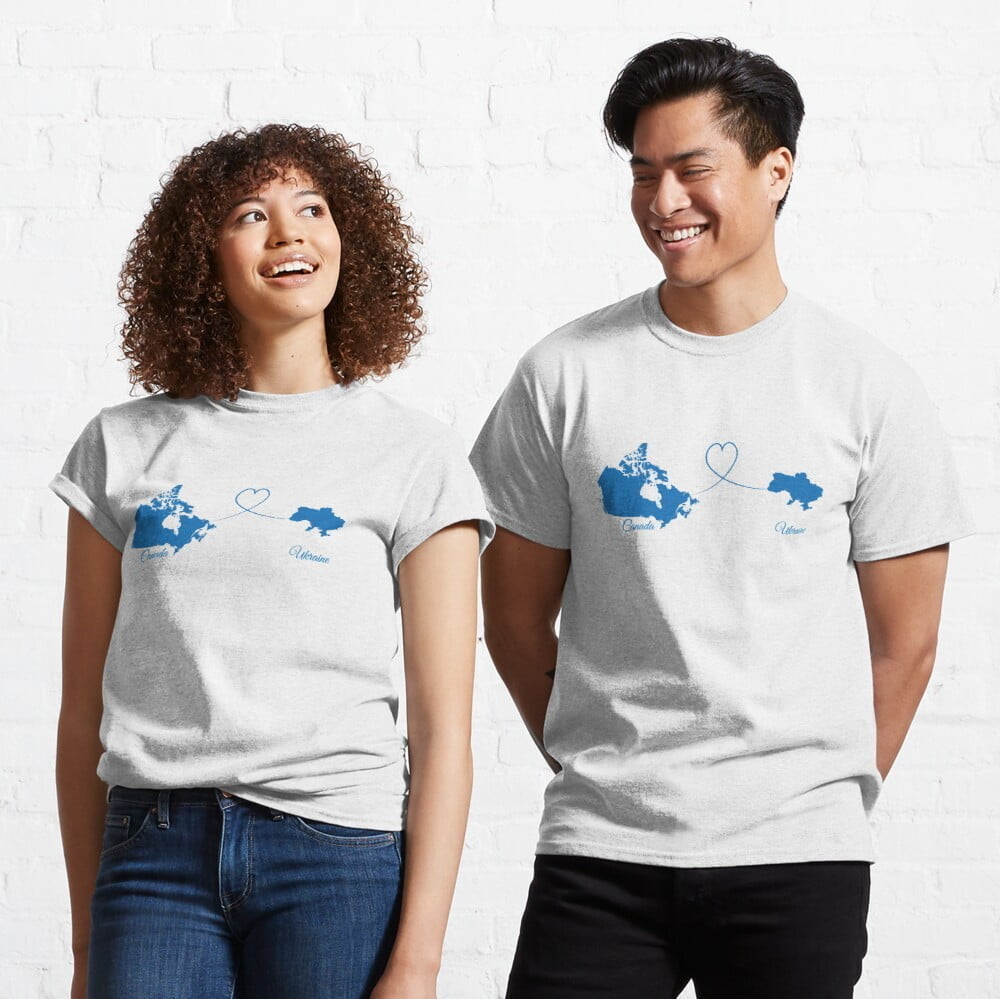 share this with friends: