The Port Colborne Optimist Club is responsible for everything that happens in H. H. Knoll Park on Canada Day. The City gives us permits, cleans up the park before and after, and even supplies the cupcakes. But we book and arrange all the vendors. The food trucks. The performers, and the music. We even run the participation games. Arrange the pony rides, bouncy castles, birds of prey and other animal displays. End to end, that's us.
If that's not enough we even set up a huge penny sale, for which one of my own prints has been framed and donated. You're welcome. We even throw in our own snow cone and popcorn stands.
Photos
New this year, after an early start to help set up the kiosks I will be wandering the park taking photos throughout the day, for later display on my photo site. The gallery will be free to browse and share photos on socials. A happy memory of the event for all to see. Feel free to stop me and request a photo: I will add it to the gallery. For any that want them, physical prints of many sizes, as well as canvas wraps and metal or acrylic prints will be available.
Once the event is over, we shepherd people over to West Street, where the City treats everyone to music and the annual spectacular firework display over the canal. So, all things considered, it is shaping up to be another special day.
Rain or shine, we will be there, and we hope that you will too. One more thing. I made the poster. 🙂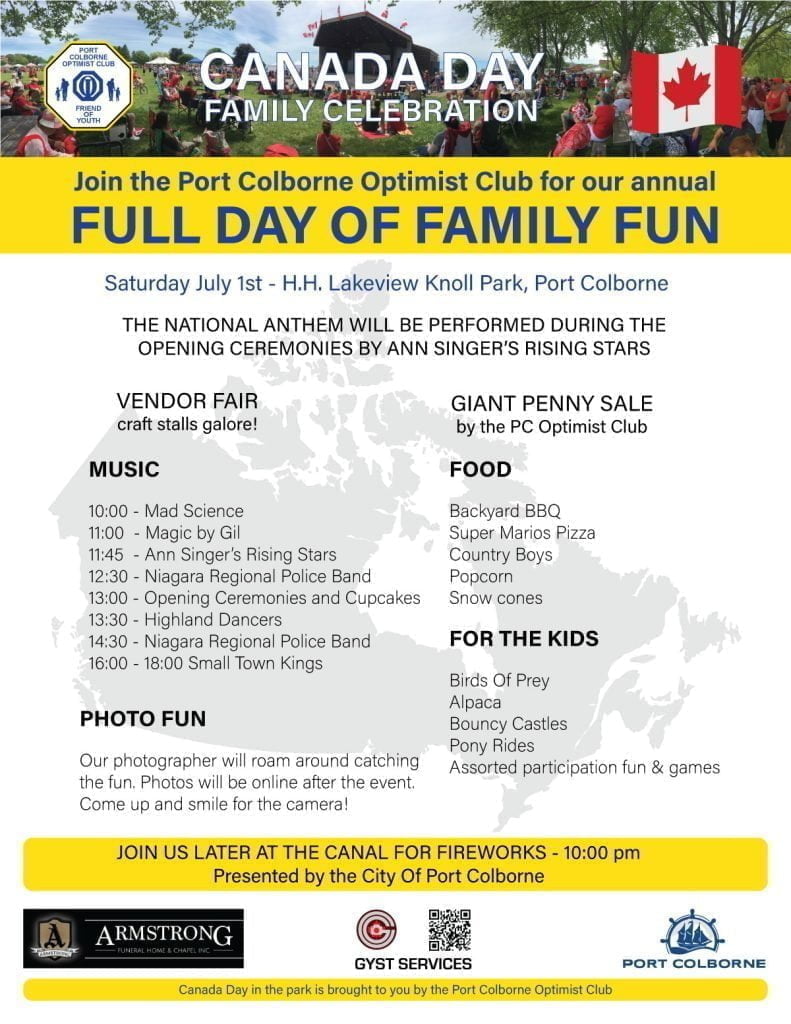 share this with friends: