This water tower was part of the Port Colborne skyline for a very long time. Iconic. Before it was demolished I made time to get some shots and video of it.
I love my flying camera. Of course, I'm not actually up there. I would have liked that. Spending an hour on that walkway enjoying the scene would have made me very happy. I added myself later.
The thing about being the guy behind the camera is, you are never in front of it. But you can fake it.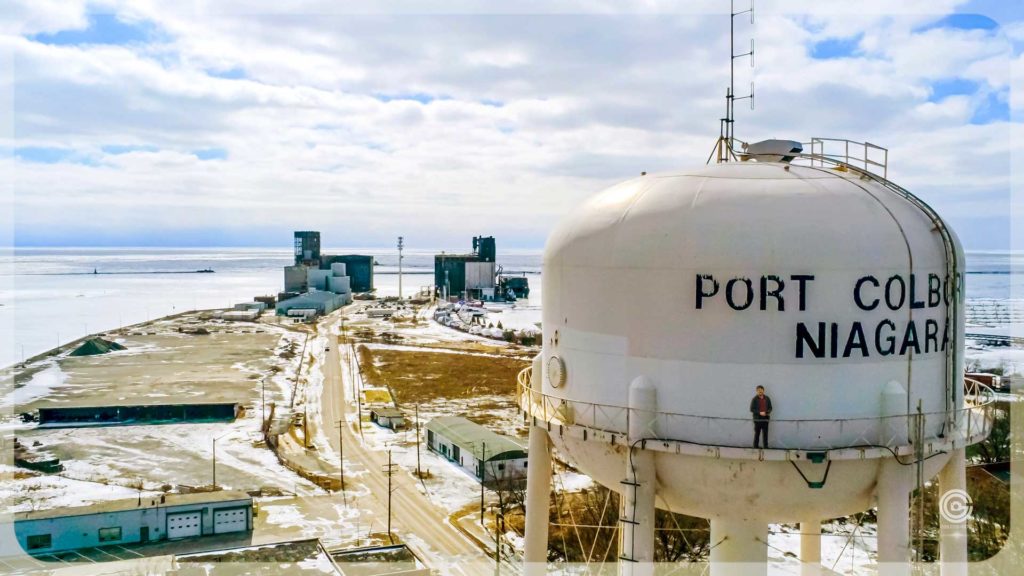 share this with friends: