Working as an event photographer gives few opportunities to surprise guests at an event. You react. There are times though when you can get ahead of the game… and if you're fortunate enough to see 'The Smile' when you do it, you know you have done well.
The images below were taken at a leaving party for the CEO who was moving on to other things. Knowing the date well in advance, I had arranged to make and frame a surprise collage for the guest of honour, using images I had shot while working previous corporate events during his time at the company. Each one a memory. Each one an image of some of the people he had worked with. Spent time with. Some no longer with us, for various reasons. Each a colleague. Each with their place in the tapestry. With him in the centre, as always.
This collage was passed around, proving a popular talking point with guests. Here we see the CEO reminiscing. This. The Smile. Made me feel it was worth the effort. It was evident that day on many faces. Going the extra step, adding value to an event, entices that smile.
For me, it's about the people. The Smile. It's why I do this. What I aim for.
And what I consider a success.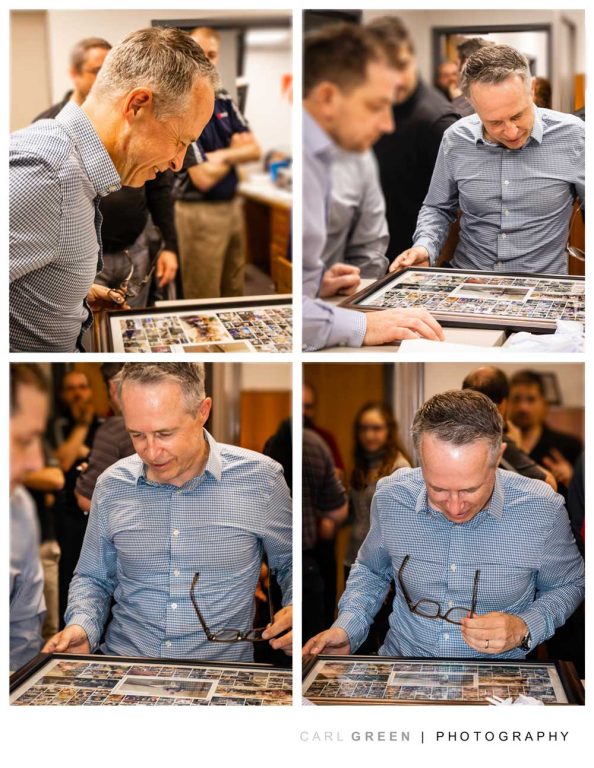 share this with friends: