Technically Gravelly Bay, but 'Sunrise Over Sugarloaf' is more alliterative and I think it sounds better. This image is from the winter of 2022 when ice and snow covered land and water in equal measure.
The sharply defined horizon line features the Port Colborne sea wall and lighthouses. The sun peeks over the grain elevators as a new day begins, and the dawn light touches the ice formations in the foreground giving them an amazing hue, only be seen for a few seconds before the brightness of day overtakes the landscape.
I sat here for some time before sunrise, and some minutes after. Listening to the geese and the Trumpeter swans in the bay as they felt the warmth and light of the sun fill the world as their day also began.
Sunrise is a timeless period, yet all too brief. With every new day comes new opportunity. Face the day. Embrace it. Fill your day with fun. And do it again tomorrow.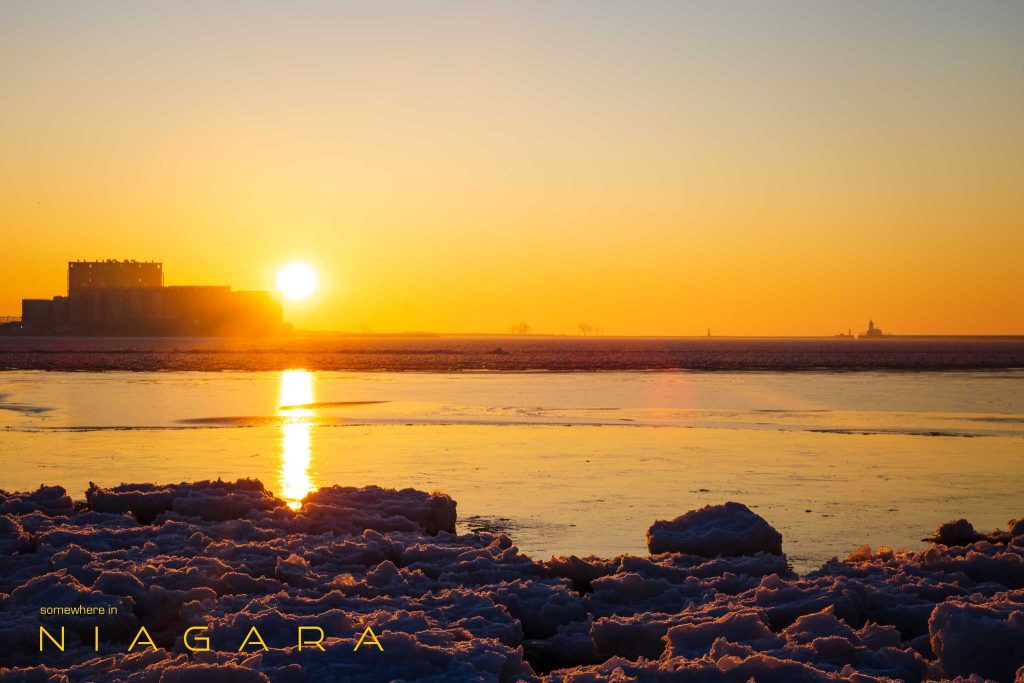 share this with friends: