Last weekend I was the event photographer for an annual memorial fundraiser ride. The guest of honour, in whose name the ride takes place, is thought by some old romantics to be with us in spirit through the day, watching over and enjoying the tears and the laughter, as well as the sun and the sound of the bikes.
Whether you believe such things or not, it is good to remember those no longer here. I made this poster of my images from the day. The lady herself, Peewee Merritt, was a rider. She would have loved this. Her beaming smile washes over us as she watches her day unfold. Those that knew her remember that smile and her wicked sense of humour. Ten years on, she is still missed.
I often make bonus posters for such events, it's a nice add-on that gives a feel for the whole event from a single image. I made it a standard 16 x 20 inch format, which will sit nicely in a frame on any wall. I've added it to the gallery of images already online, for anyone that wants a print.
In the meantime, the Peewee Memorial ride is over for another year. The dust from the road has settled. The world continues to turn. People get on with their lives. But we don't forget. It is a memorial ride, after all. Rest easy, Peewee. See you again next year.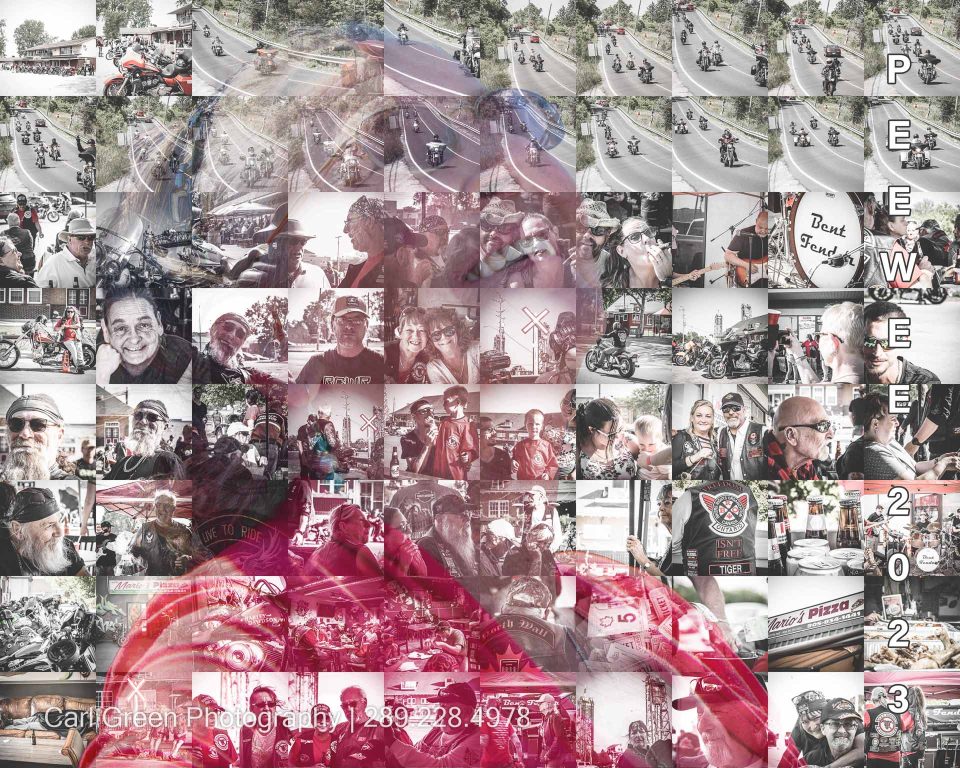 Unframed prints can also be hand-delivered throughout Niagara. Click below.
Prints available for all images by request.
Subscribers also get more. Get future articles and content delivered right into your Inbox.
share this with friends: