This bull (I checked the undercarriage) and his friends occupy a field Somewhere In Niagara.
Longhorn Bulls are usually peaceful, grazing contentedly away in peace even when my wife and I drive up and sit watching. Sometimes they will amble over to take a look at these new two-legged things. After all, there isn't much else to do when you spend your days in a field. With other bulls.
This image was taken with a longer lens which allowed me to seemingly get closer than I actually did. The Sigma DG OS 100-400mm has earned its position on my back seat and the photographer's vest I wear when hiking. A focal length of 270mm with an aperture of f7.1 kept focus sharply on the face and blurred out the background nicely. 1/500th of a second stopped the motion of long hair blowing in the wind.
The sharp detail in the hair (fur?) resonates with the sharpness of the horns. Though apparently docile these heavy beasts could impale a person with a toss of their head. Not something to take a chance on. Be advised.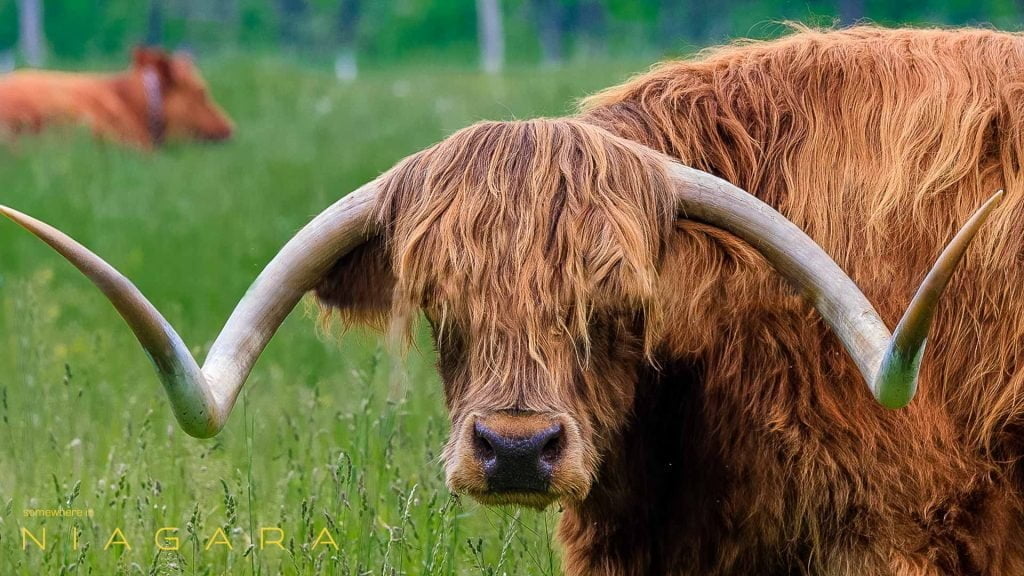 Subscribers get more. Get future articles and content delivered right into your Inbox.
Prints available for all images by request.
share this with friends: