This view of the frosty sunrise was taken #somewhereinniagara and though it was a cold start to the day it heralded Spring. Throughout the drive I noticed buds appearing on trees. Animals were more vociferous, more numerous, and more visible as they sensed the turning of the world and began their courtship dances.
The frosty ground quickly gave way to mud, as the earth warmed itself under the morning sun. Once the world has turned sufficiently to turn that mud into baked earth, my car and I will be back on the side trails and gravel tracks, exploring the hidden parts of the Niagara region.
All in all, today was a good day to be alive. Aren't they all?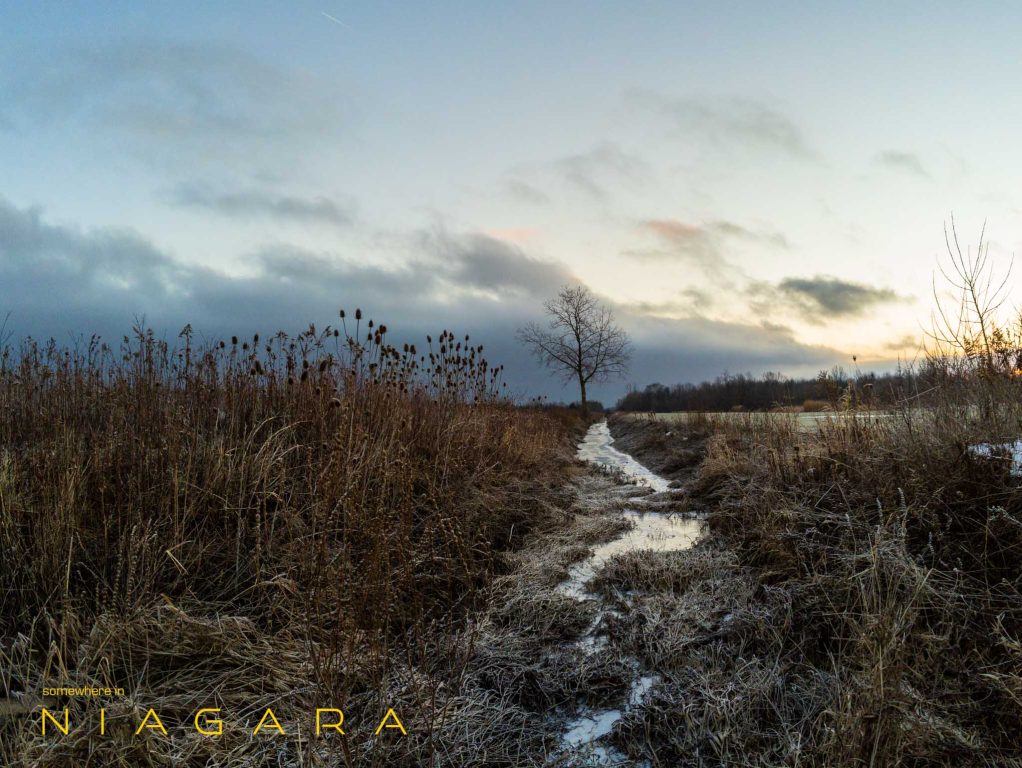 share this with friends: