The phrase 'bucket list' refers to those things you want to do before you die, AKA 'Kick the bucket'. Today I crossed one more item off my bucket list. Today, this Yorkshire boy got to fly over Niagara Falls.
I was asked to shoot some video of the Niagara escarpment to support an environmental project. Happy to do so, I quickly agreed and up we went. My pilot, Jim, is a great guy I have been up with before, and he has featured in this site elsewhere. Very accommodating, after we had the footage needed for the project we were on fun time. So we explored. Flew over most of Niagara. For the best part of three hours.
Of course, that included multiple circuits across Niagara Falls. Did I mention, Jim is a great guy?
I have folders full of photo and video to wade through. The most iconic image, though not the best, is perhaps this vertical shot of the US / Canada divide with the Rainbow Bridge straddling the border.
Winging it
When frantically setting up the shot on the fly I wanted to include the wing. I think it is integral to the 'story'. The wing shows this was not a drone shot. That we were not in a commercial plane window seat being served drinks while people sang holiday songs and some kid threw up two aisles away. We were up close and personal in a single-engine Cessna circling at around 3500 feet. What a day.
I and my camera bounced around a lot with the turbulence from the falls. I hit the cabin roof a couple of times. As a side note I will say it's no fun when telephoto lens meets window glass and pushes the camera back into your eye. There may be bruising. I may have uttered some bad words.
TBH that was more from frustration with changing lenses, which I did like a crazy man as we circled. It's not easy juggling lenses and composing shots in flight. Did I mention I was simultaneously recording video on a second camera? Both hands full, and planes don't sit still. They move fast, and despite multiple circuits there are no do-overs. Or tripods. Every shot is hand held and since both hands hold cameras there is no holding on.
Definitely a bucket list item, which I am extremely fortunate to be able to mark off. Very happy.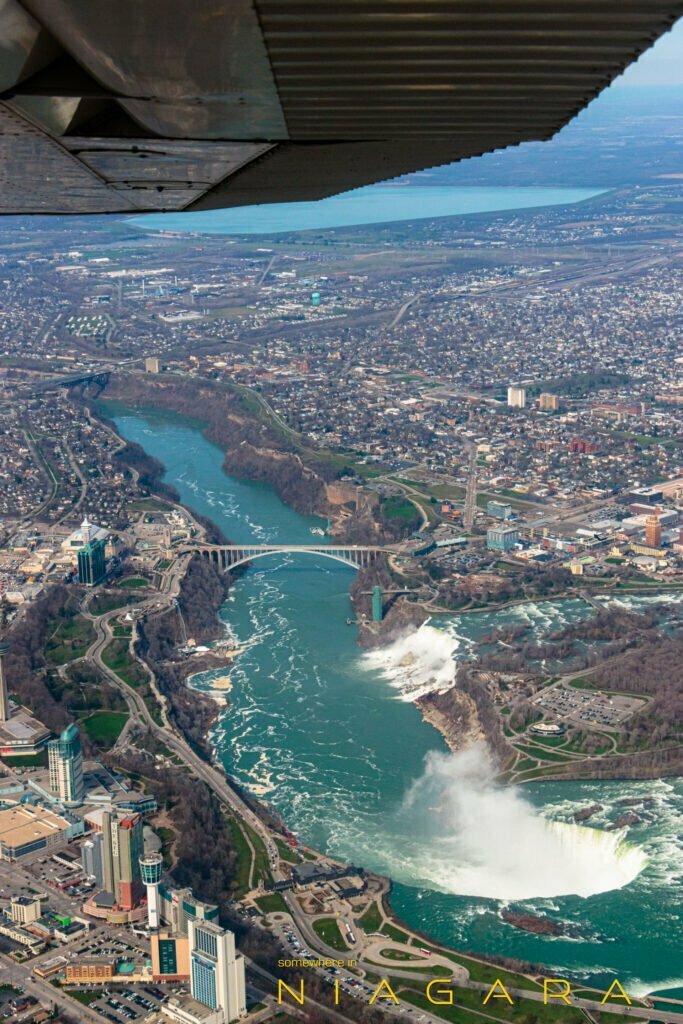 share this with friends: