Earlier this year I hiked the Nokomis Trail just south of Wawa, Algoma, Ontario, with my best friend and partner in life Nikki. They say it's under 5km. What they don't tell you is that half of that is vertical. Each way.
You are literally hiking up a mountain ridge. There are several viewing spots along the way, each more breathtaking than the rest. Each with a unique focus. From the mouth of Old Woman Bay opening into Lake Superior, to the acres of untouched Carolinian trees marching to the horizon. To the smallest things. Forests of mushrooms and ferns. Rock walls and tangled roots. Trees and flat stone platforms are scattered along the route, and there is a lot of uneven rocky ground to cover.
It's not an easy hike, but not an overly hard one, as long as you give yourself enough time. We estimated a four hour round trip from parking lot and back and returned with only ten minutes remaining on our ticket.
This view is one of many memories from that day. It shows Nikki sat on a rock wistfully overlooking those acres of wilderness marching off across the mountain ridges to the horizon. A wonderful scene.
And it can be yours. The link below takes you to the page for a large mounted metal print (aluminium, it will last for centuries). Four other sizes are available, as well as other items such as those seen below. There are canvas wraps or regular framed prints in many sizes, as well as many other items that may better suit your tastes. Scroll down the page at the link, to see those options.
Delivery is available worldwide. So you can have a piece of Somewhere In Canada, no matter where you are. Enjoy.
Orders are fulfilled and shipped worldwide by our product partners at Redbubble.
Click here to view this product in a new page.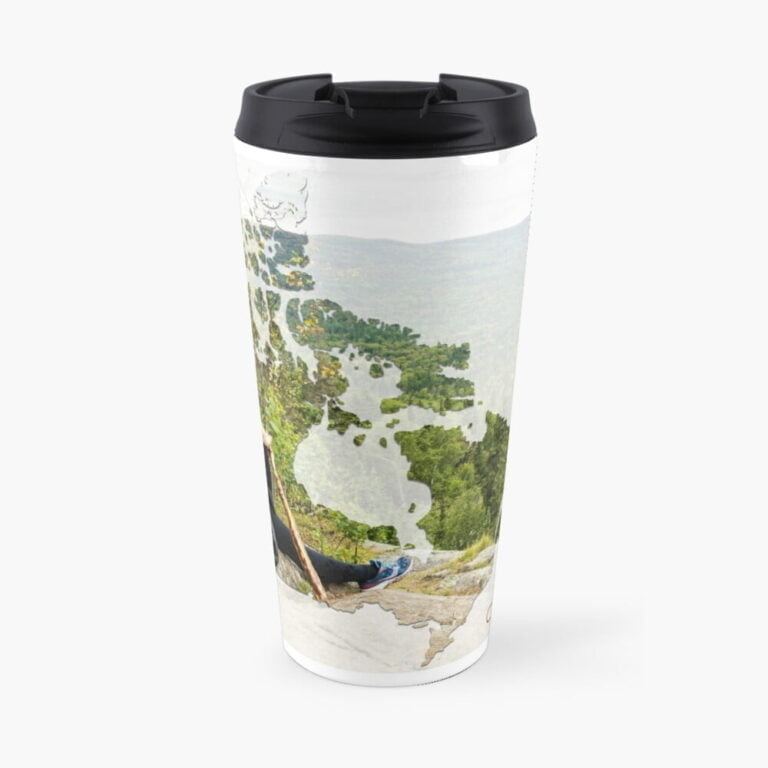 share this with friends: