I finally collated the images and uploaded a Jordan Harbour Gallery to my photo site.
It took a couple of trips. I shot some of these from the water, after rowing our 4-person inflatable boat from the launch point at the Jordan Conservation area, under the QEW and around the headland into Lake Ontario for the Grande Hermine shots, before rowing back down to get to the bridge. Quite the day.
On another day, we went back and crossed the bridge on foot, taking aerial images of the lake as we went, then hiked to the bottom of the trail to get shots from the riverbank.
None of these photos were shot on a drone. I didn't own one at the time, hence the boat. Hey, when I commit, I commit. I will say, though, that my decision to later buy and become licensed to operate a drone may have been heavily influenced by this fun but tiring 7-hour rowing round trip.
I was toast by the end, as the wind picked up and fought us getting back to the dock. We weren't making much headway so I engaged the help of my wonderful wife and her strong arms for the last half hour to pull an oar alongside me. She is quite the woman. Pretty, and can probably bench press a Buick.
After the day in the hot sun and all that exercise, I can tell you I slept well that night. We both did.
These were a couple of great days out that gave us some very happy memories and some great photos. Totally worth the effort. I was able to get unique perspectives that would not otherwise have been possible, even with a drone. I also have a longer battery life. Anyway, sometimes, it's about the journey.
Please, enjoy the gallery. Let me know if you like the gallery by leaving a comment below. Purchasing any image in any format will soothe my still-sore muscles and the memory of all that rowing…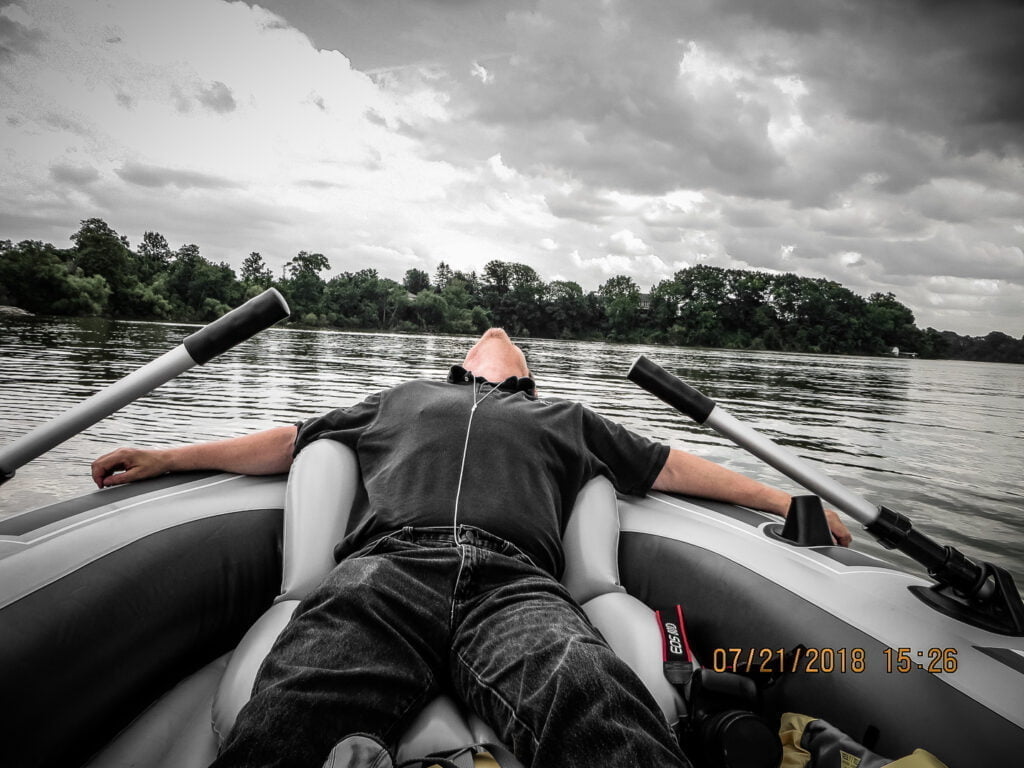 share this with friends: